Thanksgiving Leftovers Show
The Tire Ad That Helped Turn A Wisconsin Basketball Player Into An NCAA Critic
04:10
Play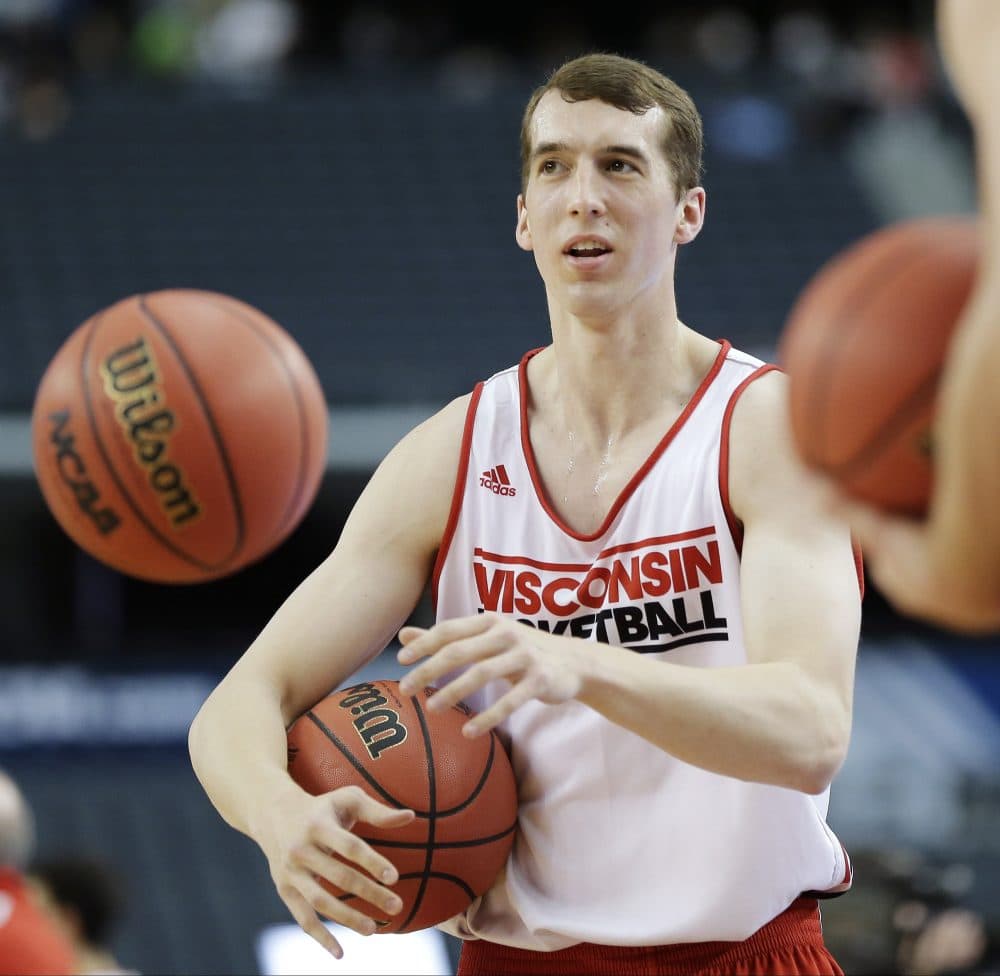 This article is more than 1 year old.
This story is part of Only A Game's Thanksgiving Leftovers Show. Find the full episode here.
---
When Zach Bohannon was a junior forward on the University of Wisconsin basketball team, his Badgers played in a Thanksgiving tournament at the Orleans Hotel and Casino in Las Vegas. During pregame warmups, Zach nearly fell when he slipped on a large Continental Tire decal that had been slapped onto the middle of the basketball court.
"I was, like, these stickers are dangerous. They should not be there," Zach remembers thinking.
After the game, Zach thought more about that Continental Tire ad — and the Reese's Peanut Butter Cup logo that had been placed in front of the team's bench — and the fact that the game had been delayed by four minutes to fit ESPN's schedule.
And Zach thought about all the money that was being made off this one game — none of which was finding its way into the players' pockets.
"I was, like, they literally have sold their souls to market us," he says.
Zach decided to write about it.
The year was 2012, and, for the first few weeks of the basketball season, Zach had been guest blogging for CBS Sports. His first entries had been uncontroversial. He wrote about a teammate who'd torn his ACL. He wrote about the Badgers' meeting with President Obama during a campaign stop in Wisconsin. But now he decided to write about the ways college athletes were getting a bum deal.
Zach wrote up a four-page essay. But before he could send it to CBS, he had to get approval from Wisconsin's director of communications.
"For whatever reason I had agreed to that," Zach says. "And so I sent him this essay. I'm, like, 'Hey, I really want to send this out. Can you just do a quick overview and let me know what you think of it?' And literally within five minutes I see my phone ringing, and I was, like, 'Hey, what's up?' He's, like, 'You can't send this, Zach.' I'm, like, 'What are you talking about?' He's, like, 'Do you want your scholarship revoked?'
"And I was, like, 'Wait, I'm just being — this was just a perspective from me from our last tournament.' He's, like, 'Zach, Coach Ryan is going to kill you if you send this and publish this.' I'm, like, OK, I'm literally getting put on the hot seat for being honest about what we truly go through. And he's, like, 'Zach, when you calm down, we'll talk about this tomorrow. Don't send it.' I was told it was explosive and dangerous, and he was, like, 'You probably won't even be on the team if you send this out.' And I was, like, 'All right. Whatever. I won't send it if that's what you really wanna do.' "
Zach never published the essay.
But the reaction from the communications guy only strengthened Zach's feelings about the NCAA.
And since graduating from Wisconsin's school of business in 2015 with his third degree from the university, Zach Bohannon has become an outspoken critic of the NCAA. Zach was one of the former athletes we featured in last month's special episode about the exploitation of big-time college athletes.
"This revenue is so imbalanced," Zach told us. "The director of compliance, who's literally just enforcing the rules by the NCAA, is making six figures off the back of this unpaid labor. It's mind boggling."
Turns out, Zach is still learning there can be consequences to speaking his mind — especially on the radio.
The day our episode on the NCAA aired, Zach had a job interview. He got a question he wasn't expecting. The interviewer told Zach he'd been driving into work that morning and heard him on NPR. He asked Zach what he would do if the boss asked him to do something he felt was wrong.
Zach must've handled the question well. I talked to him the other day, and he says he's gonna get the job.
This segment aired on November 25, 2017.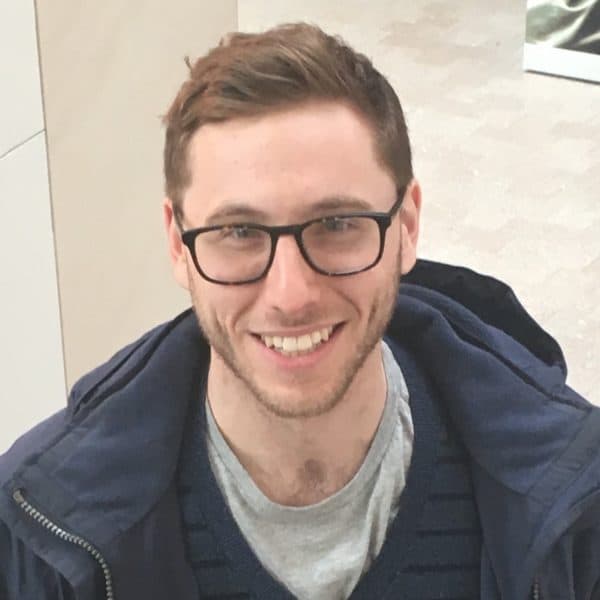 Martin Kessler Producer, Only A Game
Martin Kessler is a producer at Only A Game.