3 Stories: NCAA And The Tax Bill, Backlash In Tennessee, Honoring Maya Moore
09:33
Play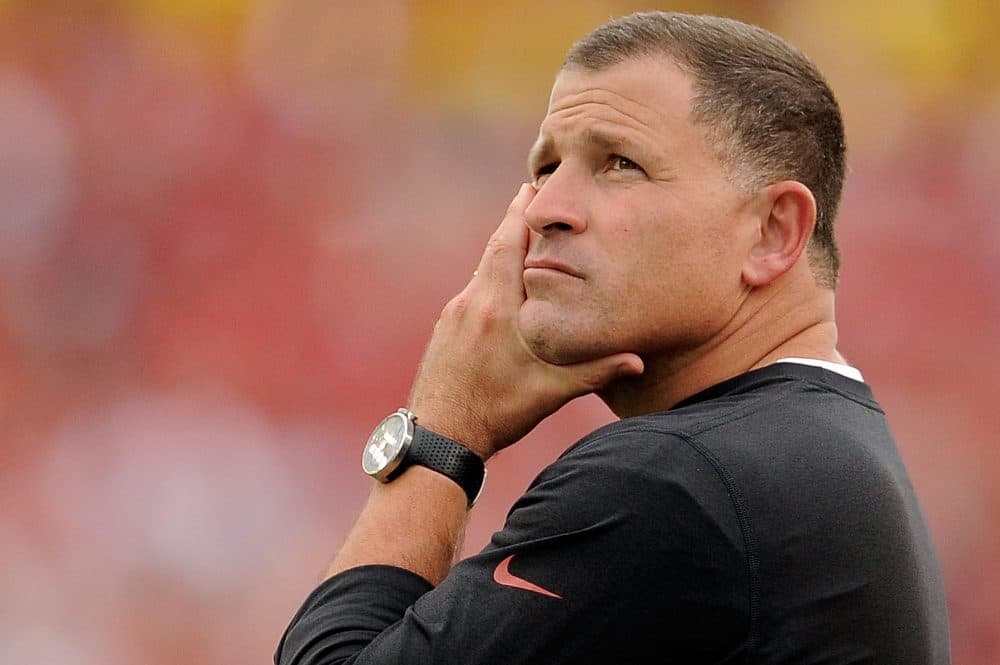 This article is more than 3 years old.
Story continues below
Subscribe to the podcast
The University of Tennessee's search for a new head football coach had reportedly led them to Greg Schiano, a former assistant at Penn State. Then Tennessee fans took to social media.
Moral outrage in the Volunteer State. That and more on this week's edition of "3 Stories You Should Know."
Sports writer Patrick Hruby and Sports Illustrated's Joan Niesen joined Bill Littlefield.
1. How The Republican Tax Bill Affects College Sports
The GOP tax bill would lower the corporate tax rate, expand the child tax credit and add over $1 trillion to the national debt, among other things. Patrick Hruby says there's one part of the overhaul that he supports.
Buried in that blizzard of corporate giveaways and trickle-down economic fantasy is one tiny silver lining: As of now, the legislation is supposed to eliminate the current law that allows college sports boosters to take an 80 percent deduction on their "donations" that they make to athletic departments in order to have the right to purchase football and basketball season tickets. ... I think this is all great and overdue, but there's one problem here: Lawmakers have tried to eliminate these deductions and loopholes before, and it's never happened, because colleges are a very powerful special interest, and so are boosters.
2. Tennessee's Reversal On Schiano
After severe backlash from fans in response to news that Tennessee was going to hire Greg Schiano, the university reportedly called off the deal. Fans were in an uproar over allegations that Schiano had knowledge of Jerry Sandusky's sexual abuse at Penn State. Joan Niesen sets the scene in Knoxville.
Fans were protesting. It was a bit of a mob scene. Some fans took to writing a pretty explicit message on a large rock about Schiano's reputation and his role in the scandal. It wasn't a very good look in Knoxville, and, within hours, Tennessee's athletic director, John Currie, who was let go Friday morning, backed out of the hire. ... [Fans] were impugning a coach's reputation, when likely they were probably just more concerned about the fact that Schiano hasn't had the greatest coaching record, but they used the Penn State as kind of their hook. And the athletic department looked pretty weak and indecisive and a little bit out of touch.
3. SI's Performer Of The Year: Maya Moore
After winning her fourth WNBA championship, Maya Moore of the Minnesota Lynx has been named Sports Illustrated's Performer of the Year. Bill Littlefield wonders what this award will mean for Moore and the league.
She was named Sports Illustrated's Performer of the Year this week, and good on SI for doing it. I'm wondering if [you] think that the Performer of the Year designation, and the fact that the ceremony for Performer of the Year is going to be on TV for the first time on Tuesday night, will focus more attention not only on this very deserving athlete, but on women's sports in general and on the WNBA in particular.
More Stories You Should Know
This segment aired on December 2, 2017.