Latest: The Equipment Show
48:53
Play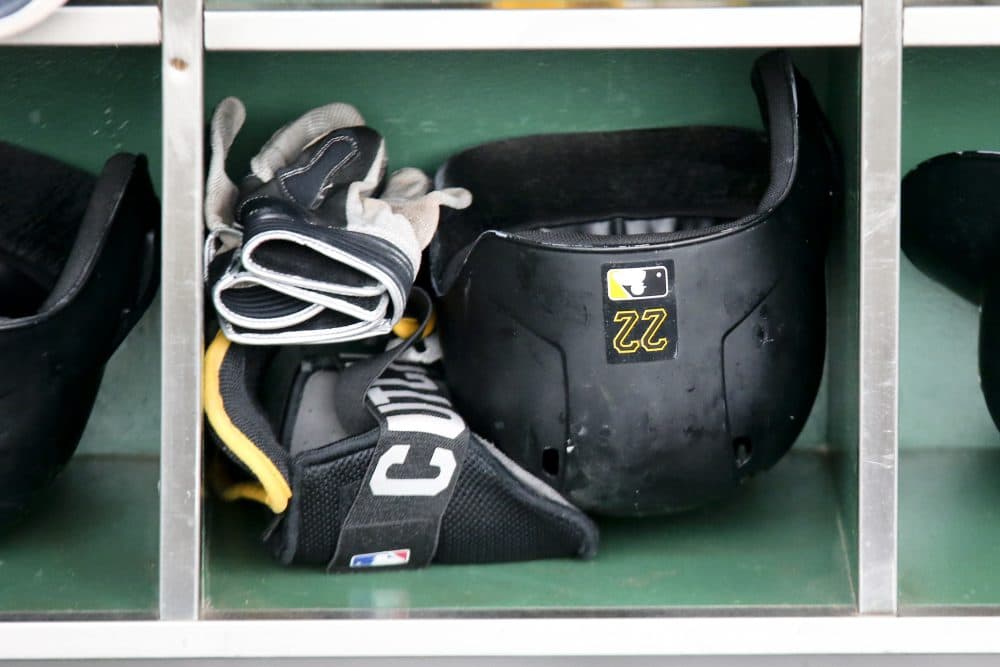 This article is more than 3 years old.
This week on Only A Game, we're talking about stuff. Sports stuff. Stories about the sports bra, a bow, a cappuccino machine and other equipment having to do with sports — or, at least, equipment used by athletes. Join us!
Subscribe to the Only A Game podcast on Apple Podcasts, NPR One or Stitcher.
---
Littlefield: Introducing The Equipment Show
Bill Littlefield opens our special episode on sports equipment.
From The 'Jockbra' To Brandi Chastain: The History Of The Sports Bra
Forty years ago, Lisa Lindahl fell in love with running. But there was one problem: It was uncomfortable. Lindahl went on to create the first modern sports bra.
The Cappuccino Machine That May Have Cost The Panthers Super Bowl XXXVIII
In 2003, as a rookie offensive lineman for the Carolina Panthers, Jordan Gross was asked to buy a cappuccino machine. Jordan refused. Drama ensued. 13 years later, Bill Littlefield tells the story of The Curse of the Cappuccino Machine — and gives Jordan a chance to apologize for his mistake.
An NHL Equipment Manager's Lifelong Dream, Fulfilled In 7.6 Seconds
When the Hurricanes backup goalie fell ill just hours before a game, the team called on Jorge Alves — an equipment manager. For Alves, who spent years bouncing around the minor leagues, it was a dream come true.
Armless Archer Makes His Mark Among The World's Best
Matt Stutzman took up archery as a way to support his family. By 2015, he was ranked the 11th-best archer in the world.
Bill Littlefield Once Hit A Home Run
"My youth league baseball career was dotted with humiliations," Bill Littlefield writes. But there was a bright spot.
This program aired on December 30, 2017.