Littlefield: Introducing The Equipment Show
02:17
Play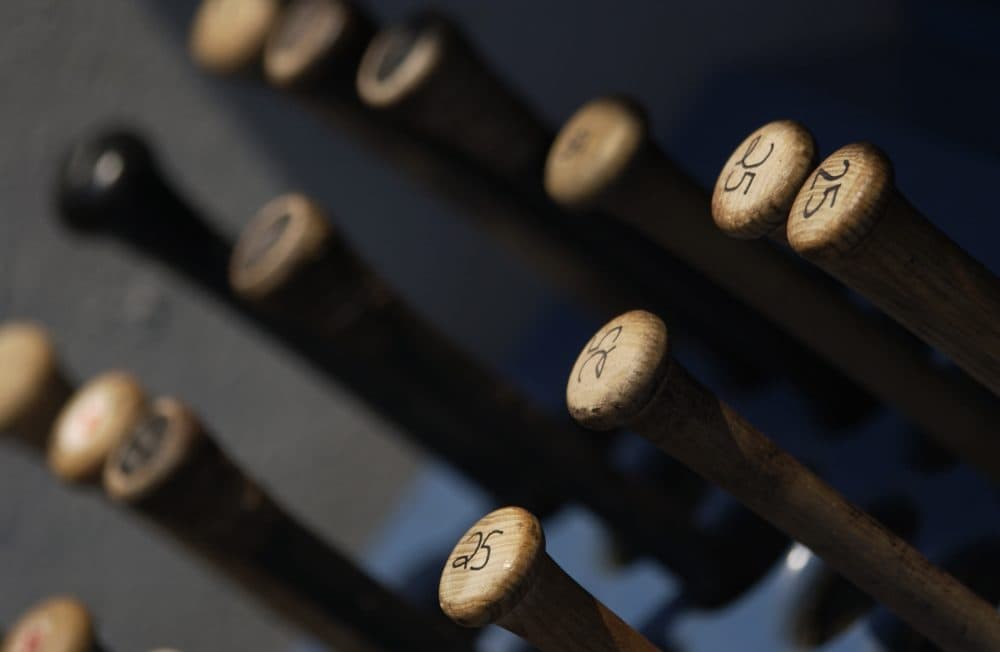 This article is more than 3 years old.
This story begins our special Equipment Show.
Shoes.
Any discussion of sports equipment probably starts with shoes. Not so long ago, you played baseball or basketball or soccer in the same sneakers you wore to school.
They were heavy. When they got wet, they got heavier. Too bad for you.
And what about gloves? Baseball gloves have gotten bigger and bigger…and more specialized. And you've got your batting gloves now, and what Major League batter is without them? Because without them, what would he adjust between pitches? And am I imagining it, or do some guys put on sliding gloves after they get on base, in case they have to steal second?
Tennis racquets long ago made big hitters out of hackers, which was OK, except that they made monsters out of big hitters. You don't believe me? Watch that movie about the match between Billie Jean King and Bobby Riggs. The tennis – authentic as it is - can only be described as "quaint."
Football helmets have changed, too, though perhaps not to the benefit of anybody but the manufacturers.
Hockey players once wore helmets consisting of a couple of patches of leather and some elastic, when they wore anything at all. This explains in part why the last few generations of hockey players still have their teeth. Or at least some of them do. Used to be none of them did. And when they smiled, they looked as if they were proud of the gaps.
But I digress.
Baseball bats. Once they were all made of wood. Then they weren't. They were made of aluminum or graphite or some composite material which may also have been used in space capsules. In the adult league where I played for years, I stuck with wood. When I could no longer find a place to buy wooden bats, I found a shop in Maine that would make them. I sent them a bat I'd cracked and they sent back three more just like it. I was the last guy in the league to use a wooden bat. I wasn't the best hitter on the team, but nobody got hits that sounded as good as mine.
Anyway, this week's program has to do with equipment and various stories including same. The first of those stories concerns an innovation about which there can be no quibbling. It was good, and it changed everything for girls and women…or at least for those girls and women inclined to run, jump or otherwise exercise.
This segment aired on December 30, 2017.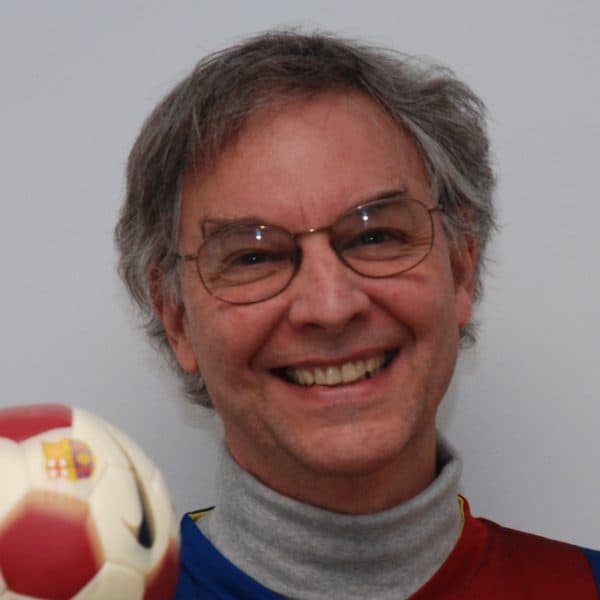 Bill Littlefield Host, Only A Game
Bill Littlefield was the host of Only A Game from 1993 until 2018.