Latest Show: Baltimore And The Colts, Endurance Cycling, Bernard King's Time In Hollywood
49:34
Play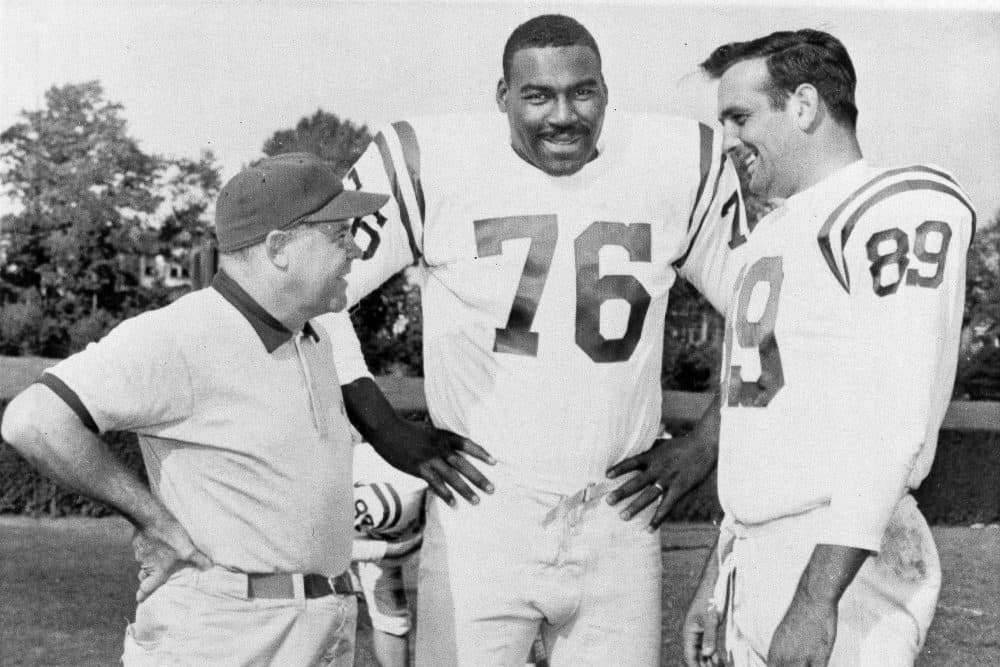 This article is more than 3 years old.
For 30 years, the NFL's Colts called Baltimore home. This week on Only A Game, the story of the special connection between the franchise and the city. Plus, the tolls — both physical and emotional — of a life in non-stop, self-supported, ultra endurance bicycle racing. And, NBA Hall of Famer Bernard King shares stories from his summer on the set of a Hollywood film. Join us!
Subscribe to the Only A Game podcast on Apple Podcasts, NPR One or Stitcher.
---
Baltimore And The Colts — A Bond 'You're Never Gonna See Again,' Upton Bell Says
While the Colts were still in Baltimore in the 1960s and beyond, they were part of the fabric of the community. They worked at liquor stores and steel plants, drank at the same bars as everyone else — and won multiple championships for a city that needed champions.
3 Stories: Declining NFL Ratings, The Rooney Rule, Trump And College Football
The Ringer's Claire McNear and the Wall Street Journal's Jason Gay join Bill Littlefield.
High Miles And Heartbreak: A Story Of Ultra Endurance Cycling
Lael Wilcox is one of the greatest living athletes in a sport you've probably never heard of: self-supported, ultra endurance bike racing. But Lael's story is about more than just the physical costs of competition.
Charlie Pierce: The Week In Sports
Bill Littlefield and Only A Game analyst Charlie Pierce discuss who will be the next college football champion. Also, the Cleveland Browns' "perfect" (0-16) season. And why does Chris Paul's new luxury home feature 14 bathrooms?\
Bernard King's Shot At The Silver Screen
Bernard King played 14 seasons in the NBA and was a four-time All-Star. But one summer in Hollywood proved he might have also had what it took for a successful acting career.
This program aired on January 6, 2018.