3 Stories: USA Gymnastics Sexual Abuse Scandal, Flag Football Campaign, NBA 'Fights'
08:41
Play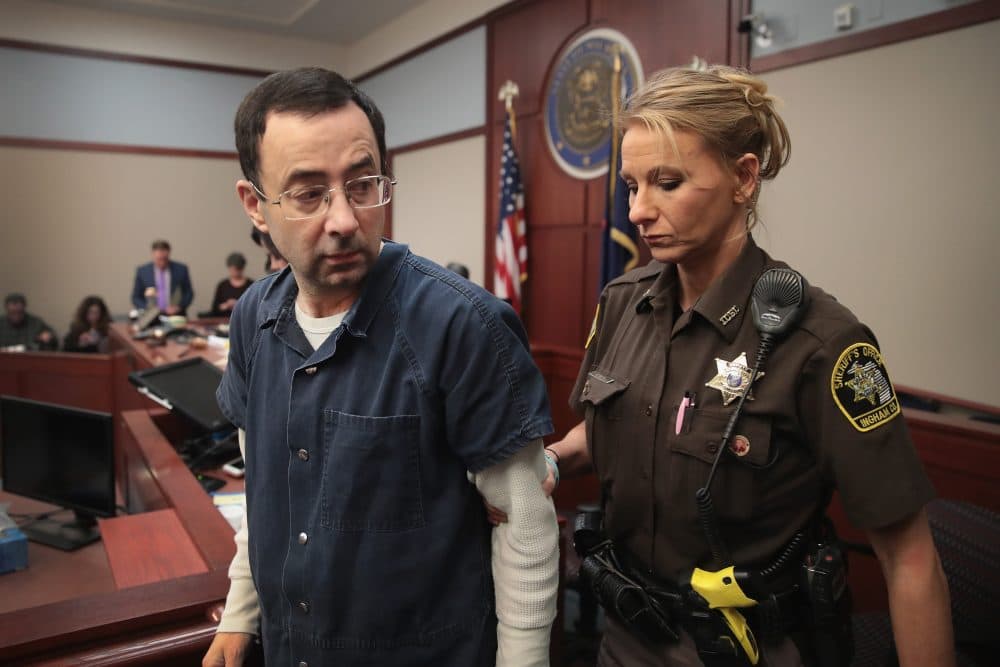 This article is more than 3 years old.
Former USA Gymnastics and Michigan State doctor Larry Nassar, who has pleaded guilty to multiple counts of criminal sexual conduct, is expected to be sentenced early next week. Scores of women made victim impact statements in court this past week. That's where we began this week's edition of "3 Stories You Should Know."
Also, the Concussion Legacy Foundation announced the launch of Flag Football Under 14 — a campaign designed to encourage parents to keep their children out of tackle football until they're at least 14 years old.
And, finally, a look at the recent history of fighting and "fighting" in the NBA. What could (and should) the NHL learn from the NBA?
Sports Illustrated's Joan Niesen and sports writer and editor Patrick Hruby join Bill Littlefield.
More Stories You Should Know
This segment aired on January 19, 2018.