Latest Show: Hockey In North Korea, Skiing In Vermont, Curling In Tampa
48:51
Play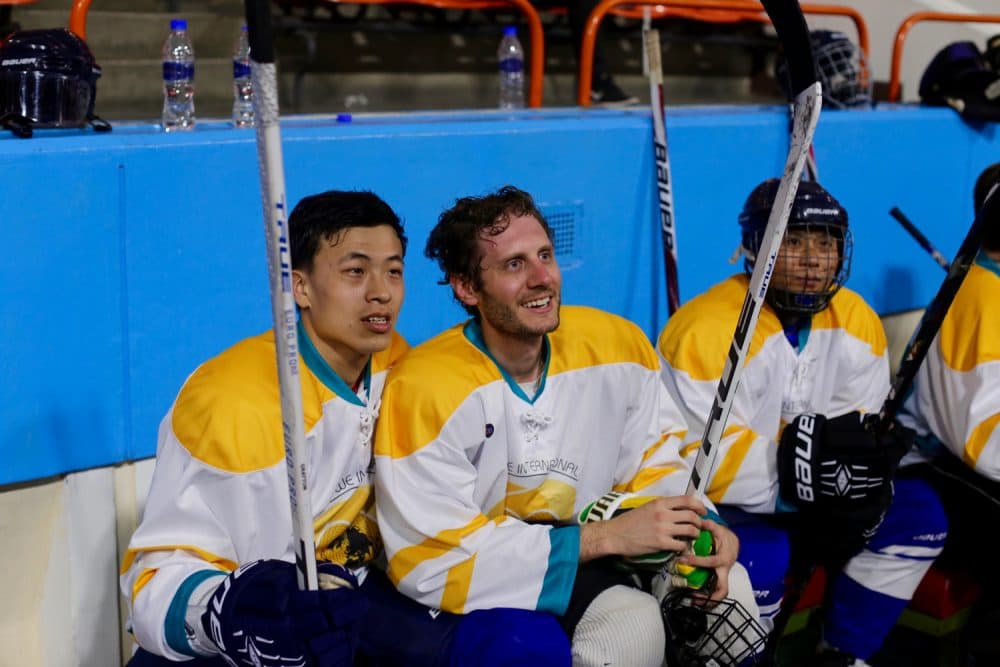 This article is more than 2 years old.
The 2018 Winter Olympics have begun in Pyeongchang, South Korea — just 50 miles from the North Korean border. This week on Only A Game, the story of an American man who went to North Korea to play hockey. Plus, a third-generation cross-country skier continues her family's Olympic tradition. And, a Canadian curler takes his love for the sport to Florida. Join us!
Subscribe to the Only A Game podcast on Apple Podcasts, NPR One or Stitcher.
---
From Minnesota To Pyongyang: A North Korean Hockey Adventure
Without telling his family, coworkers or teammates, Alex Frecon traveled to North Korea for a chance to face off against the national team. "The love for the game translates across the world," he says.
3 Stories: Eagles Fans, Olympic Ice Hockey, What To Watch In Pyeongchang
The Ringer's Claire McNear and sports writer Erik Malinowski join Bill Littlefield.
Canadian Brings Curling Craze To Tampa
Bernie Skerkowski grew up in Canada, curling with his family for years before moving to Florida. He brought the sport with him and started the Tampa Bay Curling Club.
Charlie Pierce: The Week In Sports
Bill Littlefield and Only A Game analyst Charlie Pierce discuss what the unexpected handshake between Korean leaders might mean at the Olympics and beyond. Also, Charlie's take on Super Bowl LII. And a Hartford baseball team rebrands in delicious fashion.
Cross-Country Skiing Runs In The Family For Olympian Sophie Caldwell
In 1976, Bill Koch won a silver medal for the U.S. in cross country skiing. Over the past four decades, no other American has reached the Olympic podium in that sport. But one Vermont family has never given up hope.
This program aired on February 10, 2018.