3 Stories: Adam Rippon, N. Korea Cheer Squad, NBA 'Soap'
09:15
Play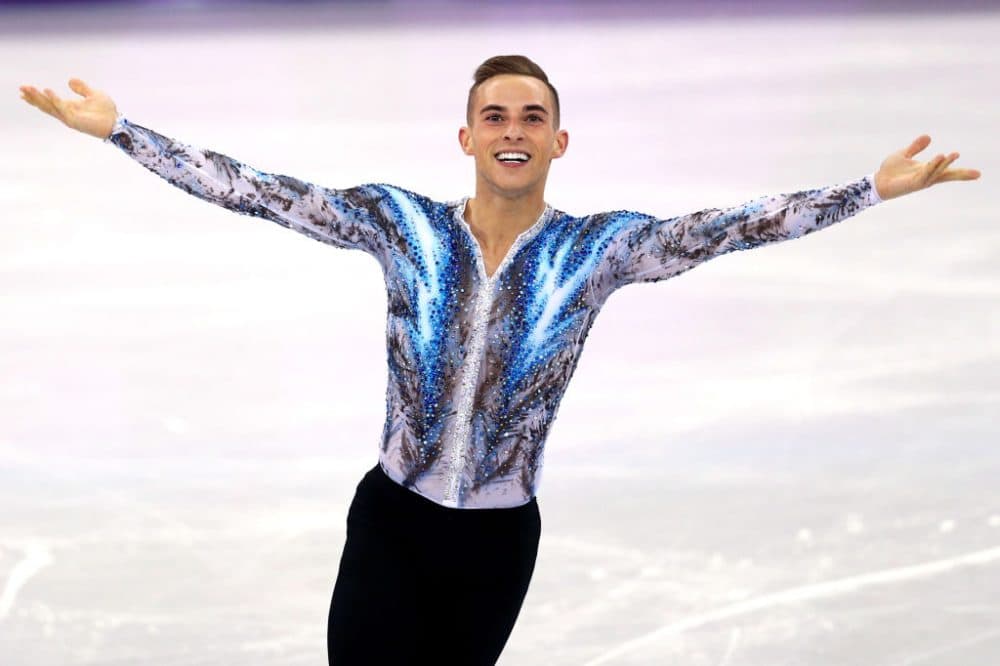 This article is more than 2 years old.
U.S. figure skater Adam Rippon has become a star at the 2018 Winter Games in Pyeongchang. In interviews, Rippon has addressed his war of words with Vice President Mike Pence, his experience with an eating disorder and "being America's sweetheart," among other things. WBUR's Shira Springer says we need more Olympic athletes like Rippon.
Plus, some have criticized the presence of North Korean cheerleaders at the Winter Olympics, saying they're spreading propaganda. Still, Bill Littlefield is glad they're in Pyeongchang, along with the rest of the nation's athletes, because it shows the rest of the world that North Koreans are people, too.
And petty fights and drama are at an all-time high in the NBA. Will Leitch says the league is better for it.
More Stories You Should Know
This segment aired on February 17, 2018.