Littlefield: College Basketball Madness Begins Before March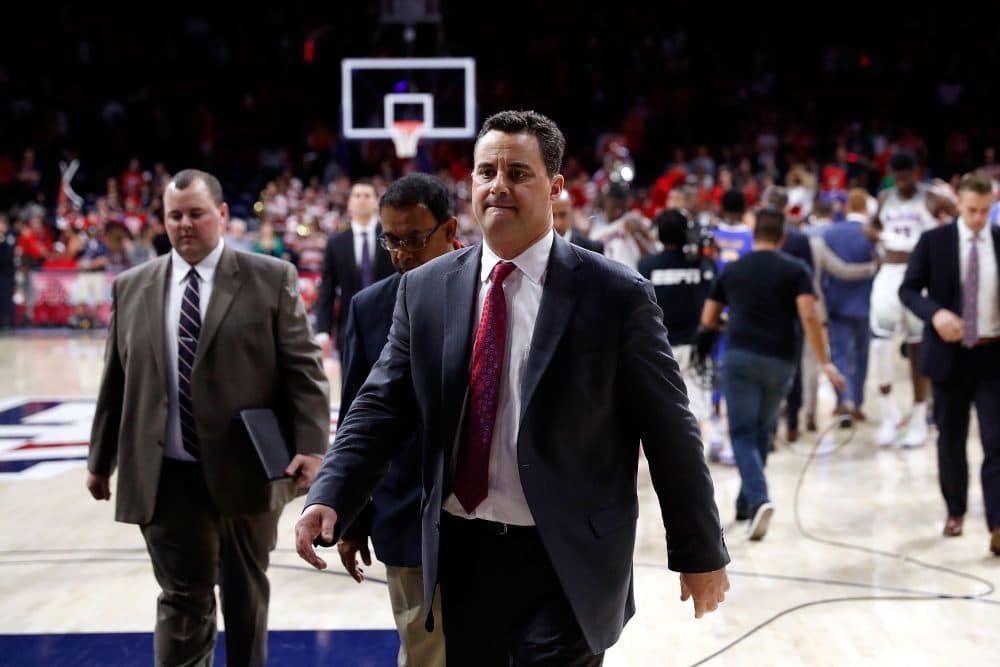 This article is more than 4 years old.
The most recent "scandal" involving college basketball teams is unusual in at least two respects:
The alleged miscreants include more than the customary number of exceptionally high-profile programs, and the FBI is involved.
In previous "scandals," one or two programs at a time have been guilty of grade fixing, creation of imaginary courses and majors, creation of no-show jobs for athletes, booster payments to athletes, and giving an athlete lunch money or a ride to the airport so that athlete could fly home to attend a funeral.
Sometimes various felons given to bribery, blackmail and threats have been involved, but probably less often than you might suppose, given all the money involved in the business of college basketball.
Sometime there has been point shaving, and it's extraordinary that this particular "scandalous" behavior hasn't been more frequent – given that the principles who have to shave the points are so often in need of money, and that it's not hard to miss while looking as if you were doing your darnedest to score.
The current "scandal" appears to be a pretty straightforward cash for services arrangement, but it has several factors in common with all the previous "scandals."
Factor one is that many college basketball players are not unconscious. They know that the men coaching the teams for which they play are being paid exceptionally well: millions of dollars, in fact, and that doesn't include sneaker contracts, TV and radio shows, housing, cars and country club memberships.
Factor two is that the players are being paid very little. Some of them get full scholarships, but many of the best of the players have no intention of taking advantage of those scholarships. They know they'll leave their college teams for professional teams as soon as they can. A very small number of these players will go on to earn even more money than their college coaches are making.
Factor three involves the agents. They make their money by representing the players when they sign their professional contracts, and, like business people in other lines of work, they understand the importance of getting there first, which sometimes means well before the players have entered college.
The conscious players correctly perceive that the coaches, the universities and the NCAA are profiting from their labor, while the players themselves are not. The coaches correctly perceive that without great players, their own multi-million dollar salaries will be in jeopardy. The agents see that for a little money up front, they can perhaps lock in a large payoff down the line.
March will see the beginning of the tournament that annually insures that everybody will stop caring about all of these peripheral issues, because otherwise they'd be distracted from watching all the terrific games – and betting on them.