3 Stories: Mental Health In The NBA, LeBron, Bullpen Carts
09:56
Play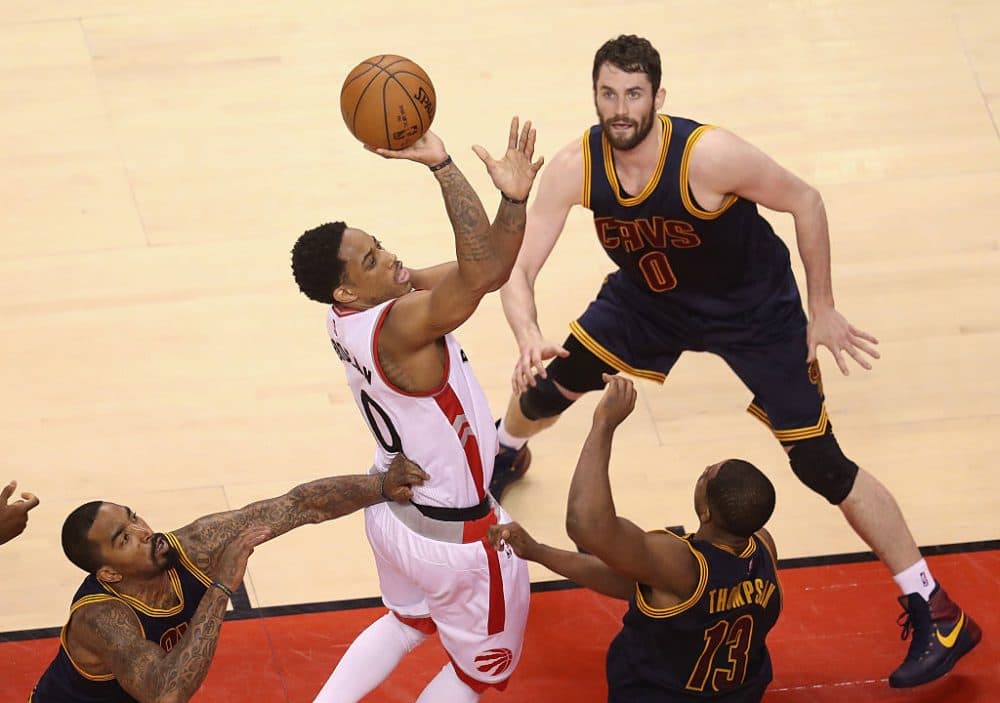 This article is more than 3 years old.
Last week, Toronto Raptors All-Star DeMar DeRozan discussed his experience with depression. Inspired by DeRozan, Cleveland Cavaliers forward Kevin Love recently wrote about his own mental health struggles, including a panic attack he suffered during a game this season. What should the NBA and individual teams do about players' mental health? Sports Illustrated's Joan Niesen offers some ideas.
Also in NBA headlines: LeBron James, age 33, says he's playing better than ever before. He'll be a free agent when the season's over, and fans from cities across the country are trying to woo him to their teams. Bill Littlefield wonders if all of the attention on one player is good or bad for the NBA and its fans.
And in baseball news, the latest change that could speed up the game: the return of the bullpen cart. After a two-decade absence from MLB, the Arizona Diamondbacks are bringing back the little cars that shuttle relief pitchers from the bullpen to the mound. The Wall Street Journal's Jason Gay shares his thoughts.
More Stories You Should Know
This segment aired on March 10, 2018.