Latest Show: Free Throw Record, Homeless Super Bowl Alum, Nobel Prize And Hoops
48:47
Play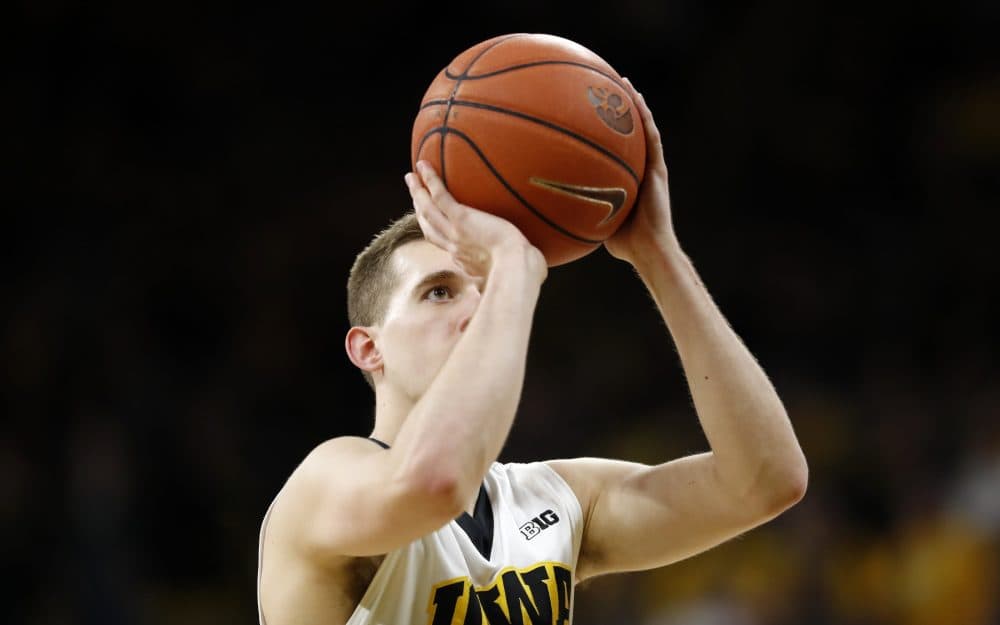 This article is more than 3 years old.
March Madness is here, and brackets will be busted by shots from the free throw line. This week on Only A Game, the story of a free throw attempt that didn't have any NCAA tournament implications. It mattered a great deal more. Also, the story of a Super Bowl alum who was living under a bridge and the photographer who found him. And, the tale of two Nobel Prize-winning scientists who bonded through sports. Join us!
Subscribe to the Only A Game podcast on Apple Podcasts, NPR One or Stitcher.
---
A Free Throw Record That 'Deserves' To Stay Unbroken
Free throws can often mean the difference between a win and loss. But at the University of Iowa, one recent free throw attempt had much higher stakes.
3 Stories: College Walk-Ons, Loving Duke, Cousins' Contract
Charlotte Wilder of SB Nation and The Ringer's Kevin Clark join Bill Littlefield.
The Image One Photographer Hopes Will Bring A Former Super Bowler Home
Jackie Wallace played in two Super Bowls before he disappeared. Then a Times-Picayune photographer stumbled upon Wallace on the streets of New Orleans, which sparked a friendship that's spanned over 25 years.
Charlie Pierce: The Week In Sports
Bill Littlefield and Only A Game analyst Charlie Pierce discuss whether sitting Presidents should fill out brackets. Also, NBC's ill-advised decision to recruit a celebrity hockey analyst. And is Friar Dom the creepiest college mascot?
The Pickup Basketball Game That Led To A Nobel Prize
In the mid-70s, two sports-obsessed geneticists came to Brandeis university. Forty years later, their scientific partnership resulted in a Nobel Prize.
This program aired on March 17, 2018.