Minor League Woes, 'The Kevin Show,' Comedian Gary Gulman
48:23
Play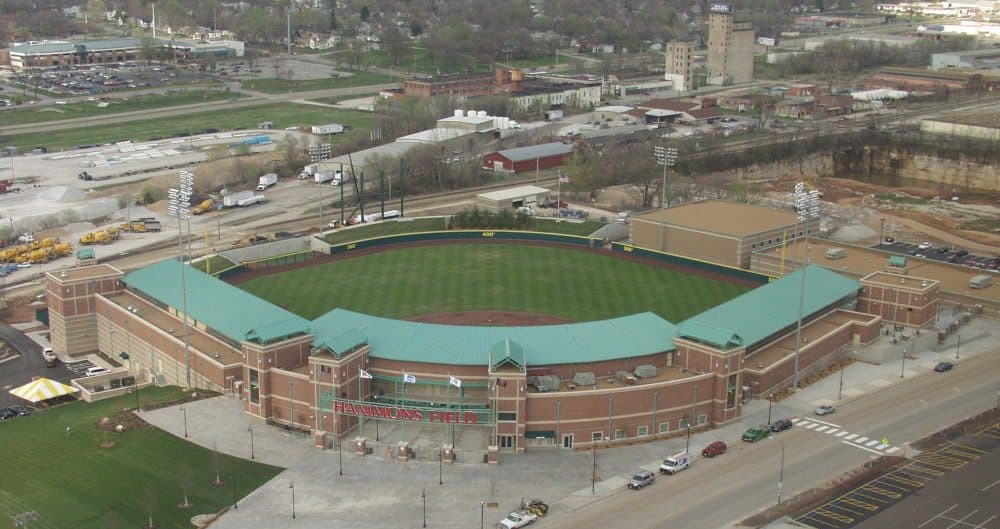 This article is more than 3 years old.
Paul Wilmet pitched in the pros for almost a decade, including three games in the bigs. But he didn't qualify for a pension or long-term health insurance. We'll have his story, this week on Only A Game. Also, Olympic sailor Kevin Hall describes living with a mental illness sometimes called the 'Truman Show Delusion.' And, Gary Gulman's journey into stand-up comedy, by way of college football. Join us!
Subscribe to the Only A Game podcast on Apple Podcasts, NPR One or Stitcher.
---
After A Decade In Pro Ball, A Former Pitcher Goes Without Health Insurance
As a ballplayer, Paul Wilmet made it to the majors. As a musician, he went to Nashville. But neither career path offered long-term health insurance. Now Paul needs an operation to restore his eyesight.
3 Stories: Sister Jean, Opening Day, Pacers' Surprising Run
Olivia Christian of The Game Last Night and Chris Herring of ESPN's FiveThirtyEight join Bill Littlefield.
Life Inside 'The Kevin Show': An Olympic Sailor's Mental Illness
Kevin Hall grew up living, breathing and dreaming about sailing. But on his journey to the pinnacle of the sport, he became convinced that he had somehow become the star of a complex, perhaps ultimately inscrutable movie being staged by someone or something he called the "Director."
Charlie Pierce: The Week In Sports
All 30 MLB teams opened their seasons — on Opening Day! Bill and Charlie Pierce discuss. Also, the Vegas Golden Knights make the postseason on their first try. And last weekend's NASCAR race gets postponed ... due to snow.
Comedian Gary Gulman On Depression And The Missed Block Sent By God
In the past year or so, comedian Gary Gulman has started opening up about his depression. But Gulman might not be talking about mental illness — might not even be a stand-up comic — if it weren't for sports.
This program aired on March 31, 2018.