3 Stories: Sister Jean, Opening Day, Pacers' Surprising Run
08:42
Play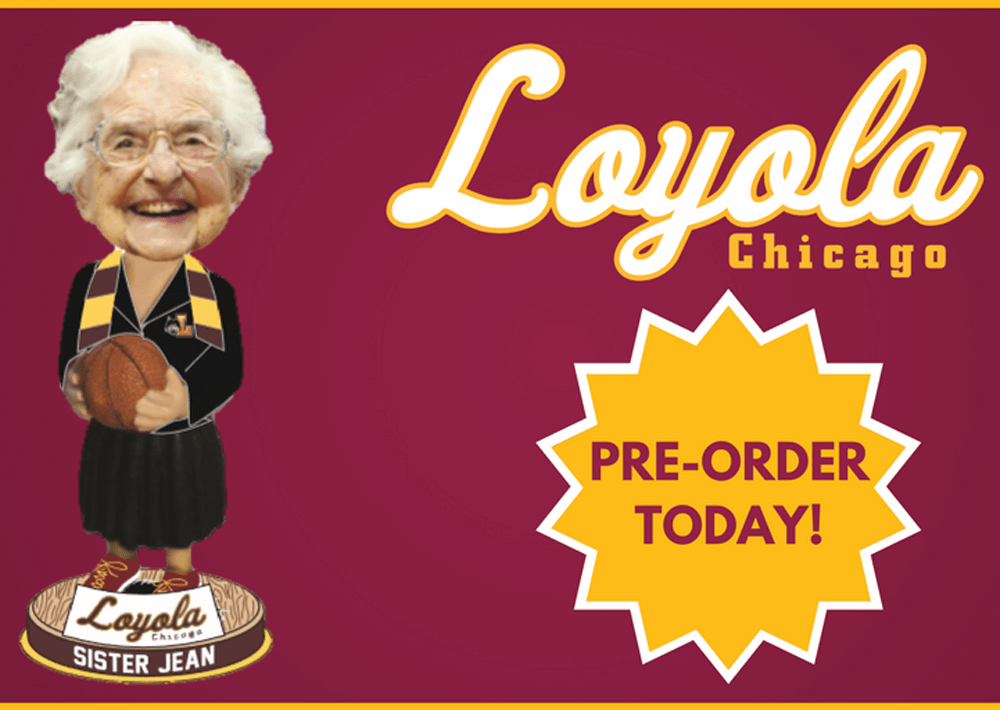 This article is more than 3 years old.
No. 11 seed Loyola-Chicago is two wins away from capturing the Div. I men's college basketball championship. The team's chaplain, 98-year-old Sister Jean Dolores-Schmidt, has already captured the hearts of college hoops fans everywhere. And sales of merchandise featuring her likeness have skyrocketed.
Per Phil Sklar, co-founder and CEO of the National Bobblehead Hall of Fame and Museum, over 10,000 Sister Jean bobbleheads were sold in just over five days, making it the the best-selling bobblehead in the company's history.
Some of the money from sales of the bobbleheads will go to Sister Jean's Sisters of Charity of the Blessed Virgin Mary, but the rest of the proceeds will enrich the Loyola Athletic Fund. Bill Littlefield questions the merchandising of Sister Jean on behalf of an athletic department.
Also, MLB is officially back. The sport remains in the top three in U.S. popularity, thanks, in part, to the outsourcing of talent from Latin countries. Olivia Christian wonders if baseball's majority-white fan base is paying attention to the names on the back of jerseys.
In one of the biggest surprises this NBA season, the Indiana Pacers have clinched an NBA playoff spot. Chris Herring says the Pacers have found success by zigging while the rest of the NBA zags.
More Stories You Should Know
This segment aired on March 31, 2018.