3 Stories: Ray Lewis On OBJ, NBA G League, Mark McGwire's 70
10:11
Play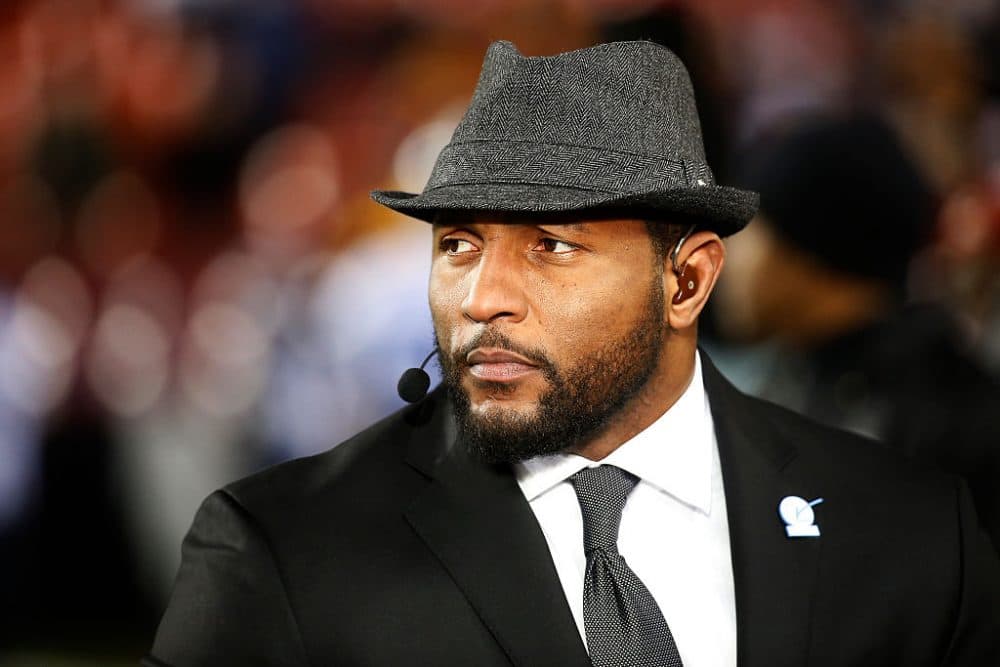 This article is more than 3 years old.
Ray Lewis made headlines earlier this week for saying that Odell Beckham Jr., "has removed God from his life." The Giants wide receiver is reportedly being shopped by the organization after a series of issues both on and off the field. Julie DiCaro, a host at Chicago's 670 The Score, shares her take on Lewis' remarks.
Also, top high school basketball prospect has decommitted from Syracuse University, choosing instead to sign a professional contract to play in the NBA's G League. The move is the first of its kind among top recruits, who usually choose to play college ball for a year before heading to the pros. A Martínez, host of KPCC's Take Two, asks if this projected NBA top-10 pick will blaze a trail for young future basketball stars.
And, former MLB slugger Mark McGwire turned heads by saying that he still would have hit 70 home runs in 1998 even without performance-enhancing drugs. Bill Littlefield asks why the current San Diego Padres hitting coach would say such a thing.
More Stories You Should Know
This segment aired on April 14, 2018.