Football Pioneer, Ron Guidry, Onion Vs. Secretariat
48:30
Play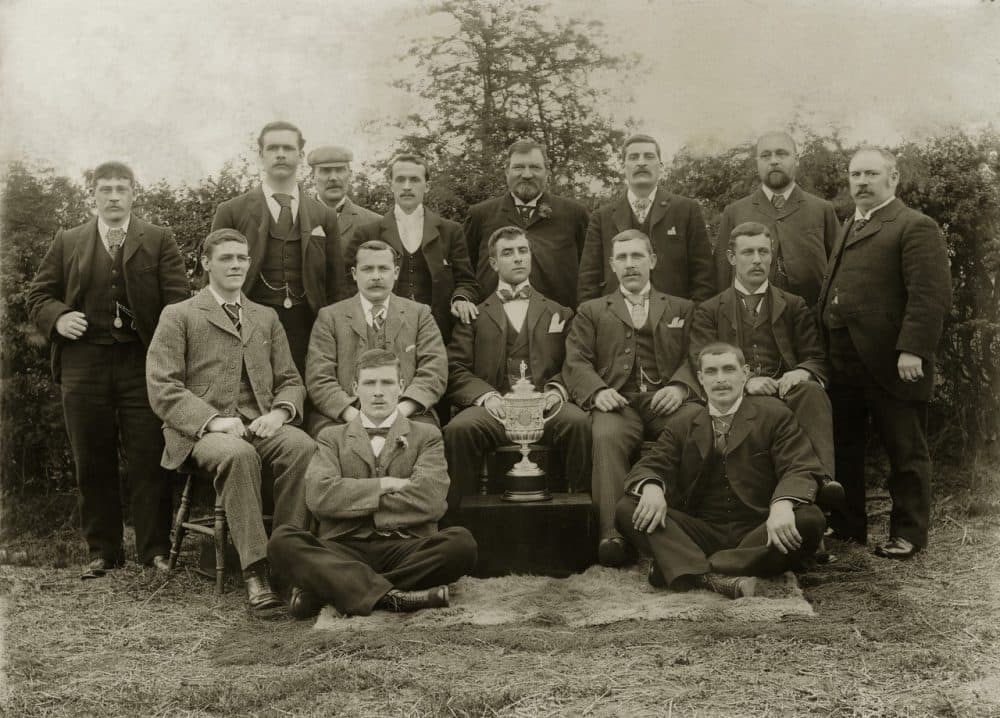 This article is more than 2 years old.
Fred Spiksley was a star footballer for Sheffield Wednesday from 1891-1903. He was also a womanizer and a gambler. This week on Only A Game, the story of a flawed football hero who helped spread the game all over the world. Also, the game that changed the course of pitcher Ron Guidry's career. And, how a horse named Onion upset Secretariat in 1973.
Subscribe to the Only A Game podcast on Apple Podcasts, NPR One or Stitcher.
---
Fred Spiksley, 'A Flawed Football Hero'
Fred Spiksley was a star footballer who helped spread the sport all over the world. He was also a gambler and a womanizer. Only A Game's Karen Given has his story.
3 Stories: Sports Gambling, WNBA Promotion, Rams' $4+ Billion Stadium
Olivia Christian, executive producer and host of The Game Last Night, and Greg Howard of The New York Times join Bill Littlefield.
Cy Young Winner Ron Guidry On The Game That Changed His Career
Ron Guidry won a Cy Young Award. But his success didn't come right away. Bill Littlefield tells the story of the game that helped transform Guidry from spot reliever to dominant starter.
Charlie Pierce: The Week In Sports
Bill Littlefield and Only A Game analyst Charlie Pierce discuss the Supreme Court's ruling on sports gambling. Also, Jaromir Jagr's plan to play pro hockey for a 30th season. And, the Mets open a makeshift hot dog stand in their own locker room.
How A Horse Named Onion Defeated A Giant
Forty-five years ago, the brilliant Secretariat captured the 1973 Triple Crown. But that didn't impress the unassuming Onion.
This program aired on May 19, 2018.