3 Stories: Penn State Gambling, World Cup Own Goals, ESPN's Body Issue
10:08
Play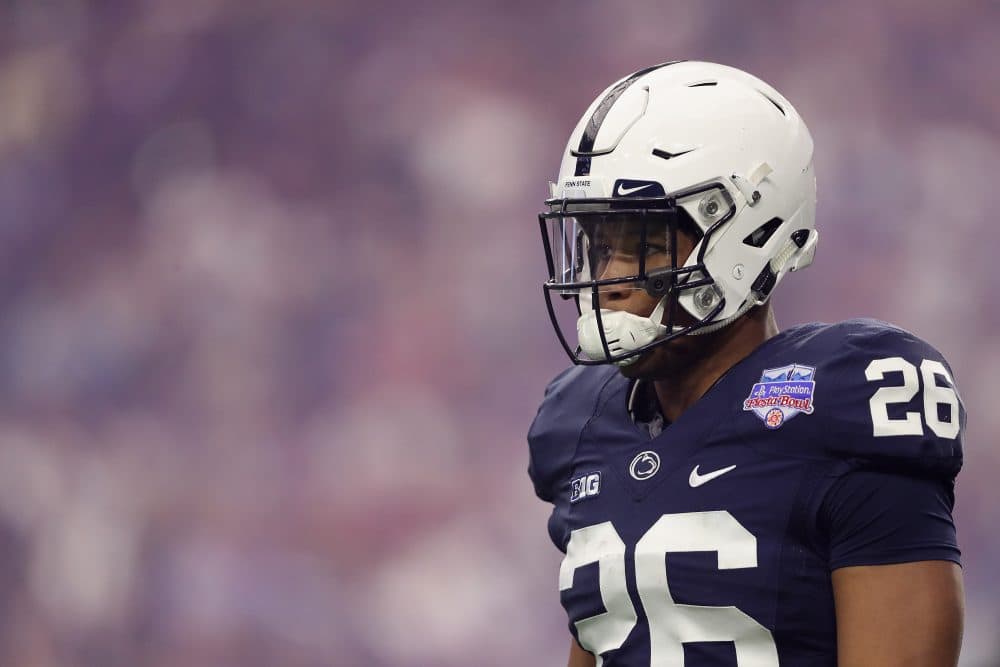 Penn State's President Eric Barron has asked the Pennsylvania Gaming Control Board to prohibit in-state gamblers from betting on his Nittany Lions — at least for the time being. Bill Littlefield shares his thoughts on President Barron's proposal.
Also, with the Round of 16 games still to be played in Russia, the 2018 World Cup has already seen a record number of own goals. Nine different players have sent the ball into their own nets so far, with plenty more opportunities still to come. Charlotte Wilder says she really identifies with these miscues.
And ESPN's Body Issue celebrates its 10th anniversary this year, with 16 athletes putting their physiques on display. Will Leitch says the magazine's annual celebration of the human form is well worth your time.
More Stories You Should Know
This segment aired on June 30, 2018.