Littlefield: Boston's Bounty
Play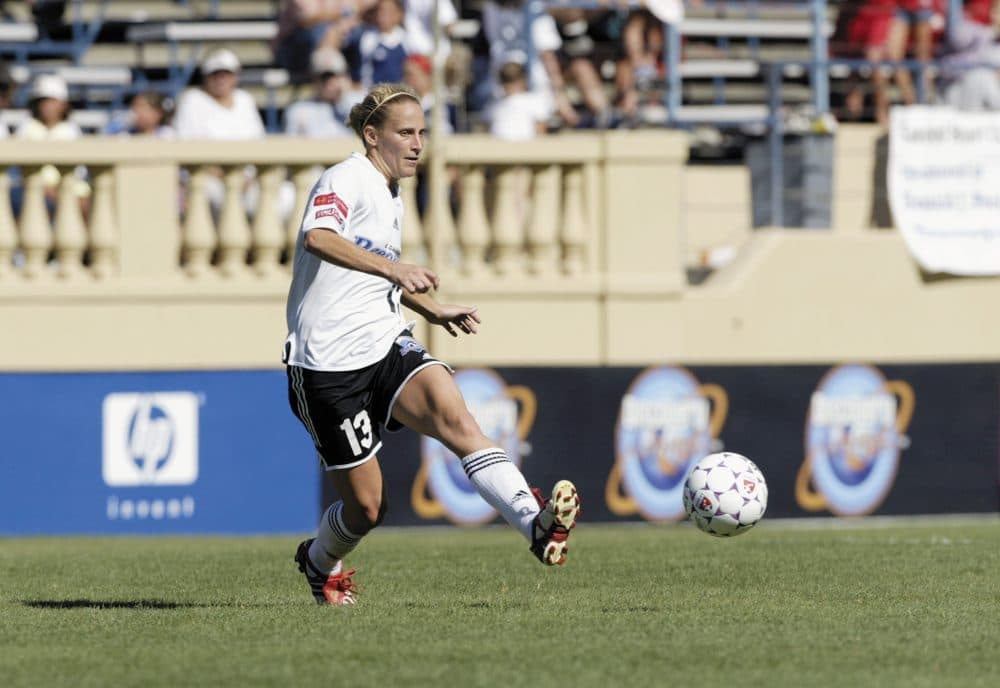 This article is more than 4 years old.
We have, of course, the Red Sox, here before their fans had cars.
They've long provoked loud arguments at home, at work, in bars.
They've broken hearts and mended same, and struggled with the Yanks.
For generations of the Sox a region offers thanks.
And just this year they do appear to be the hottest team
To ever have inspired any Red Sox fan to dream.
The Bruins are, without a doubt, among the choicest picks …
How many still recall when NHL teams numbered six?
For Boston was among 'em then, and great even before
They changed the game of hockey with a kid named Bobby Orr.
Their fellow tenants in the Garden, run so long by Red,
Left fellow owners in the NBA with aching heads
As Auerbach traded and built clubs that won with guile and muscle …
A single name above all others green? I'll go with Russell.
This brings us to the football team Tom Brady's lately led.
May he ascend to middle age without an addled head.
I'm not a fan of football. Too much damage there, it seems,
But I would be remiss were I to fail to see that dreams
Are built on what the Patriots have done and may yet do.
They play the game most popular across the land. It's true.
Though if we go beyond the land where football is the king,
We find another leader. Soccer's it, and here's the thing...
Although regarding a home field there's been no good solution,
Perhaps there will occur one day the kind of revolution
Resulting in a grassy field that's meant for the world game.
Meanwhile, the Krafts all hope that you'll keep coming, all the same.
The Breakers, like the early Pats, long roamed from field to field,
And now they're gone, which is a shame, although I will not yield
To pessimism. I still hope that they'll return some day,
And that they're joined by women playing hoops. The NBA
Is fine, but can I not assume it wouldn't really trouble you
If we had here in Boston a new team that had a "W"
Before the letters "NBA?" It only seems fair, right?
To see some top flight basketball upon a summer's night?
We have heroic men but it's — I think — a little silly
That we lack women's soccer post-heroic Kristine Lilly,
And shouldn't we, while cheering loudly Boston's sporting glory,
Do more to raise up high the female side of that great story?
This segment aired on July 26, 2018.