Rowing The Atlantic, Kamau Murray, Med Student/Linebacker
48:23
Play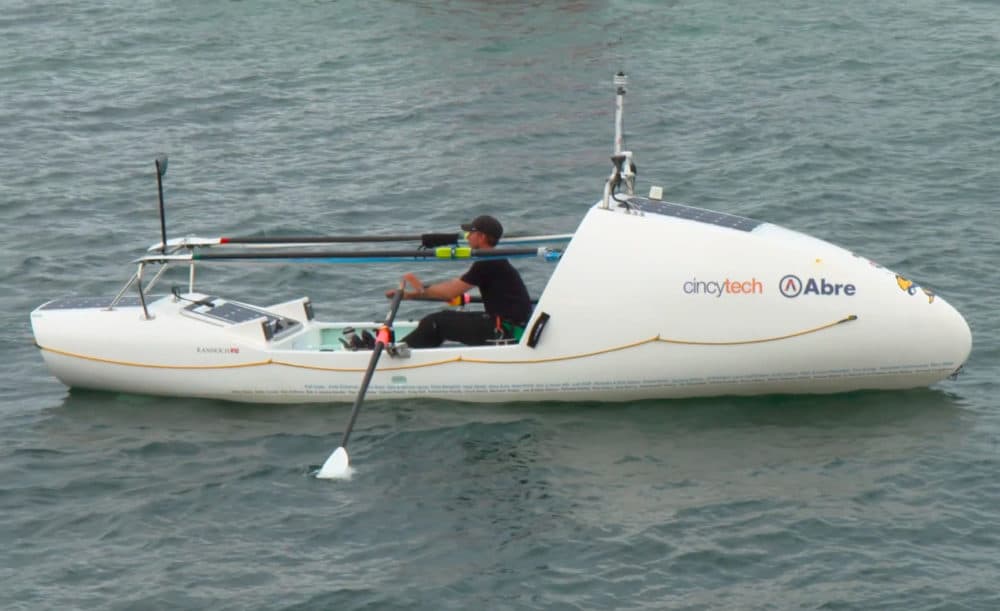 This week on Only A Game, the story of a biology teacher who set out to row from Newfoundland to England. Also, Kamau Murray is famous for coaching 2017 US Open champion Sloane Stephens. But that's not his only job — Murray also runs a tennis center on the South Side of Chicago. Plus, the story of an NFL linebacker who moonlighted as a med student. Join us!
Subscribe to the Only A Game podcast on Apple Podcasts, NPR One or Stitcher.
---
Kamau Murray Coaches Sloane Stephens...And Kids On Chicago's South Side
Kamau Murray is one of the rising stars on the pro tennis coaching scene. And he's hoping his success can help lift others up, too.
3 Stories: Nike + Kaepernick, WNBA Finals, Chicago Cubs
Lindsay Gibbs of ThinkProgress and Will Leitch, national correspondent for MLB, join Only A Game's Karen Given.
Before The NFL Had Dr. Duvernay-Tardif, There Was Dr. Milt McColl
Chiefs offensive lineman Laurent Duvernay-Tardif recently earned his M.D. from McGill University. But Duvernay-Tardif isn't the first NFL player to juggle pro football and medical school.
Charlie Pierce: The Week In Sports
Karen Given and Charlie Pierce discuss the NFL's new anthem policy proposal, the lack of Las Vegas love for the Eagles, and the soccer legend who suited up for an 11th tier team.
Bryce Carlson's Solo Row Across The Atlantic
Bryce Carlson shattered a world Transatlantic rowing record. He says that still hasn't sunk in.
This program aired on September 8, 2018.