Nike's HIV-Positive Runner Ad, Baltimore Colts Mania, Charm School
48:50
Play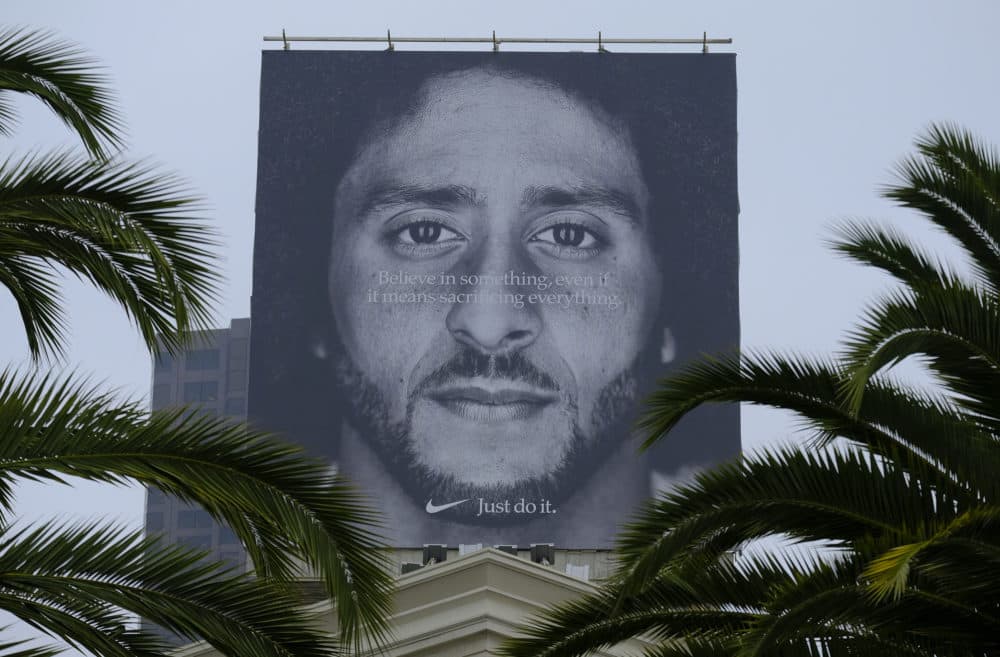 This article is more than 2 years old.
Nike drew headlines last month for making Colin Kaepernick the face of its "Just Do It" campaign. But before Kaepernick, Nike had Ric Muñoz. This week on Only A Game, the story behind Nike's 1995 HIV-positive runner ad. Plus, the father-son story behind a Baltimore Colts fan website. And the Women's Basketball League team that sent its players to charm school. Join us!
Subscribe to the Only A Game podcast on Apple Podcasts, NPR One or Stitcher.
---
The Story Of Ric Muñoz And Nike's 1995 HIV-Positive Runner Ad
During the HIV/AIDS epidemic, Nike ran a commercial featuring Ric Muñoz — a marathon runner living with HIV.
3 Stories: Red Sox-Yankees, Jimmy Butler, 'Bama Football Fans
Sports Illustrated's Charlotte Wilder and Jason Gay of the Wall Street Journal join Only A Game's Karen Given.
A Father, A Son And A Baltimore Colts Obsession
When he was a kid, Rich Ellenson's dad told him stories of the Baltimore Colts. When he was in high school, Rich decided to build a website to share some of those stories — and to show his dad that he loved him.
Charlie Pierce: The Week In Sports
Karen Given and Only A Game analyst Charlie Pierce discuss Joel Embiid's record footwear deal. Also, college hoops on trial and Hawaii's quarterback imposter.
The Women's Basketball Team That Sent Its Players To Charm School
The Women's Basketball League's California Dreams needed a way to stand out in Southern California's cluttered sports market. So the team president sent his players to charm school.
This program aired on October 13, 2018.