Verne Lundquist, Yosemite Climbers, Bluegrass And Football
48:44
Play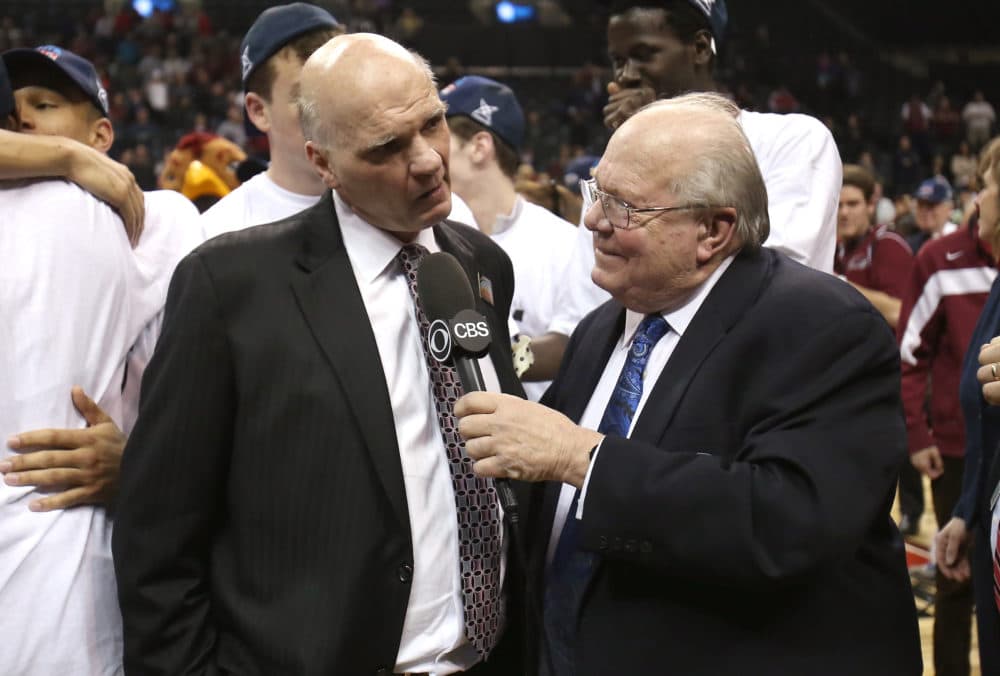 This article is more than 2 years old.
Verne Lundquist has broadcast sports for decades. But he also played a minor role in the coverage of the John F. Kennedy assassination 55 years ago. Also this week on Only A Game, the story of the first team to scale El Capitan. And the story of a bluegrass radio station and a high school football team in Mount Airy, North Carolina. Join us!
Subscribe to the Only A Game podcast on Apple Podcasts, NPR One or Stitcher.
---
Where Verne Lundquist Was During The Kennedy Assassination
Verne Lundquist is known for his rich baritone and his long sports broadcasting career. And he was working at a small-time Texas radio station on Nov. 22, 1963.
3 Stories: Maryland Football, Le'Veon Bell, Warriors' No-View Tickets
The Boston Globe's Nora Princiotti and the Wall Street Journal's Jason Gay join Only A Game's Karen Given.
The Story Of The First Climbers To Scale Yosemite's El Capitan
Sixty years ago this month, a team of expert climbers scaled El Capitan for the first time.
Charlie Pierce: The Week In Sports
LeBron James surpassed Wilt Chamberlain this week in career scoring. Karen Given and Only A Game analyst Charlie Pierce discuss how much further he can go up the all-time list. Also, why the Rams and Chiefs are happy that their Monday night game changed venue. And an English football ref is banned for skipping the opening coin toss.
Bluegrass, A 1948 H.S. Football Game And The Story Of Mount Airy, N.C.
A recent discovery by the owner of a Mount Airy, North Carolina bluegrass radio station brought back memories for fans of the local football team.
This program aired on November 17, 2018.