3 Stories: Maryland Football, Le'Veon Bell, Warriors' No-View Tickets
08:53
Play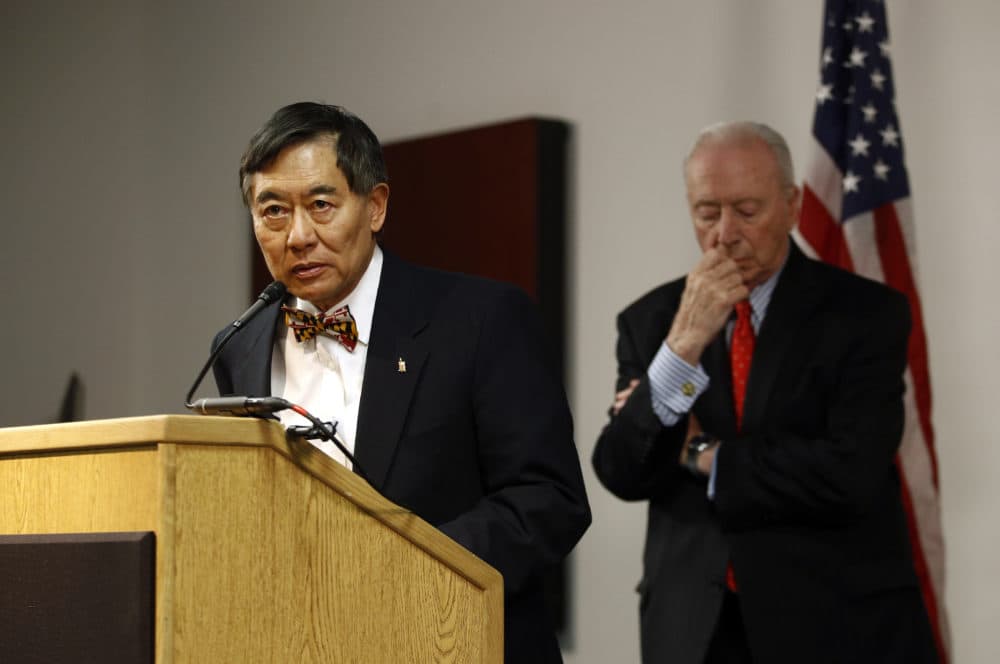 This article is more than 2 years old.
University of Maryland President Wallace Loh said on Thursday that the University Board of Regents ignored his recommendation to fire head football coach DJ Durkin, despite his warning that "all hell will break loose" if Durkin were reinstated. Only A Game's Karen Given shares her thoughts.
Also, Steelers All-Pro running back Le'Veon Bell did not report to the team by Tuesday's deadline, thus forfeiting his season, $14.5 million in salary ... and the gear in his locker. The Boston Globe's Nora Princiotti says the most compelling part of the story is that a player is "taking a stand for himself in an environment of professional football that really discourages that."
And the Golden State Warriors are offering $100 monthly passes to Oracle Arena ... with no view of the court. The Wall Street Journal's Jason Gay weighs in on the "Building Pass."
More Stories You Should Know
This segment aired on November 17, 2018.