Chicken Nuggets, Howard Soccer, Jason Collins And President Obama
49:06
Play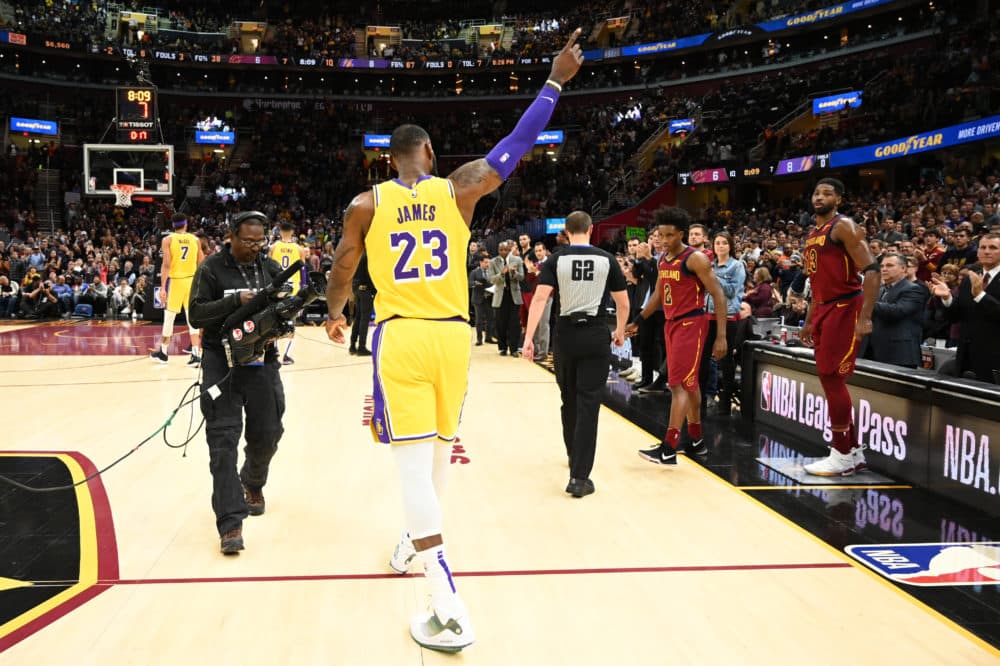 From 2015–2018, LeBron James and the Cleveland Cavaliers made four straight NBA Finals appearances. But when LeBron left for the Lakers this past offseason, the Cavs' success left with him. This week on Only A Game, how Clevelanders found solace ... in a 10-piece chicken nugget giveaway. Plus, how Howard University became the first HBCU to win a Div. I NCAA championship ... twice. And the time former NBA player Jason Collins met President Obama. Join us!
Subscribe to the Only A Game podcast on Apple Podcasts, NPR One or Stitcher.
---
Chicken Nuggets: A 'Beacon Of Hope' For Some Cavs Fans
After LeBron James left Cleveland in the offseason, Cavaliers fans searched for a new way to taste victory … literally.
3 Stories: NFL Draft, Vlad Guerrero, Jr., Potential 'Boston Slam'
The Ringer's Katie Baker and Sports Illustrated's Charlotte Wilder join the Wall Street Journal's Jason Gay.
'We Got It Back': Howard University's 1974 Season Of Revenge And Justice
The Howard University men's soccer team became the first HBCU to win a national championship in any sport in 1971. Three weeks after the game, their title was stripped.
Charlie Pierce: The Week In Sports
Jason Gay and Only A Game analyst Charlie Pierce discuss the surprising first round of the NHL playoffs, Damian Lillard's series-clinching three-pointer and Steph Curry's contribution to NBA "pop" culture.
Former NBA Player Jason Collins Gets Advice From A President
Jason Collins was still a free agent when he attended the State of the Union in 2014. President Barack Obama wanted to make sure he was ready to play.
This program aired on April 27, 2019.