Girls' Lacrosse Headgear, Mother's Day Tribute, Soccer With Messi
49:00
Play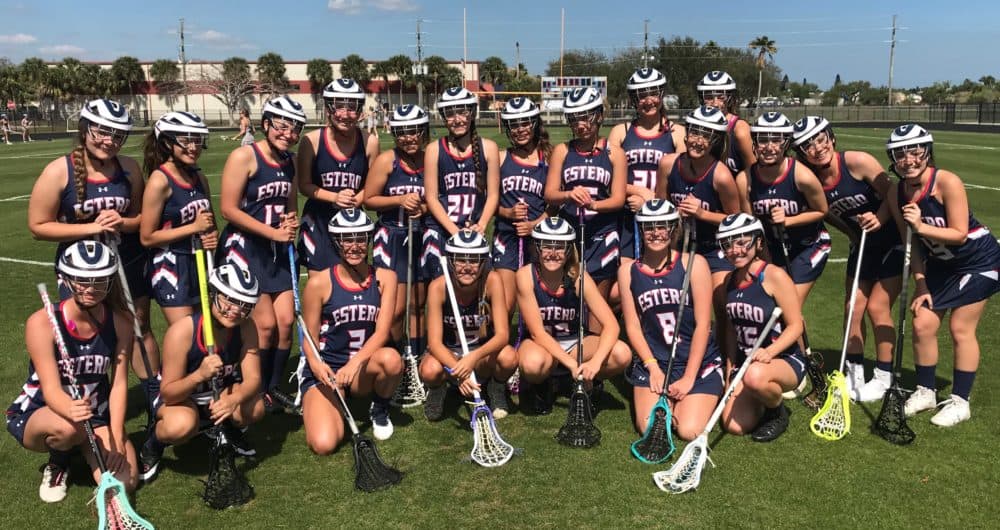 Last year, high school girls' lacrosse players in Florida were required to wear specially designed protective headgear. It's the latest chapter in an ongoing debate about whether adding more protective equipment will really make the sport safer. This week on Only A Game, we take a dive into this history. Plus, we give a "Double Play" to a Mother's Day tribute from LA Times columnist Bill Plaschke. And a former college soccer player gets an unexpected call to take the field with Lionel Messi. Join us!
Subscribe to the Only A Game podcast on Apple Podcasts, NPR One or Stitcher.
---
The Controversial History Of Headgear In Girls' Lacrosse
The controversy surrounding the use of headgear in women's lacrosse runs deep.
3 Stories: Caster Semenya, Sinclair Broadcast Group, 'Fantasy' Football
Bleacher Report's Mirin Fader and New York Magazine contributing editor Will Leitch join Only A Game's Karen Given.
Double Play: Bill Plaschke's Mother's Day Tribute
Bill Plaschke calls his mother, Mary Margaret Plaschke, "the strongest person I know."
Charlie Pierce: The Week In Sports
Karen Given and Only A Game analyst Charlie Pierce discuss the St. Louis Blues' Stanley Cup ambitions. Also, James Holzhauer's amazing Jeopardy! run. And the "Worst National Anthem Performance Of All Time."
'Messi And Me': The Goal That Changed A Former Soccer Player's Life
In 2013, Matt Eliason's life changed when he scored a bicycle kick in a soccer game against Lionel Messi.
This program aired on May 11, 2019.