3 Stories You Should Know
3 Stories: Durant-less Warriors, St. Louis Blues, Ballpark Safety
10:03
Play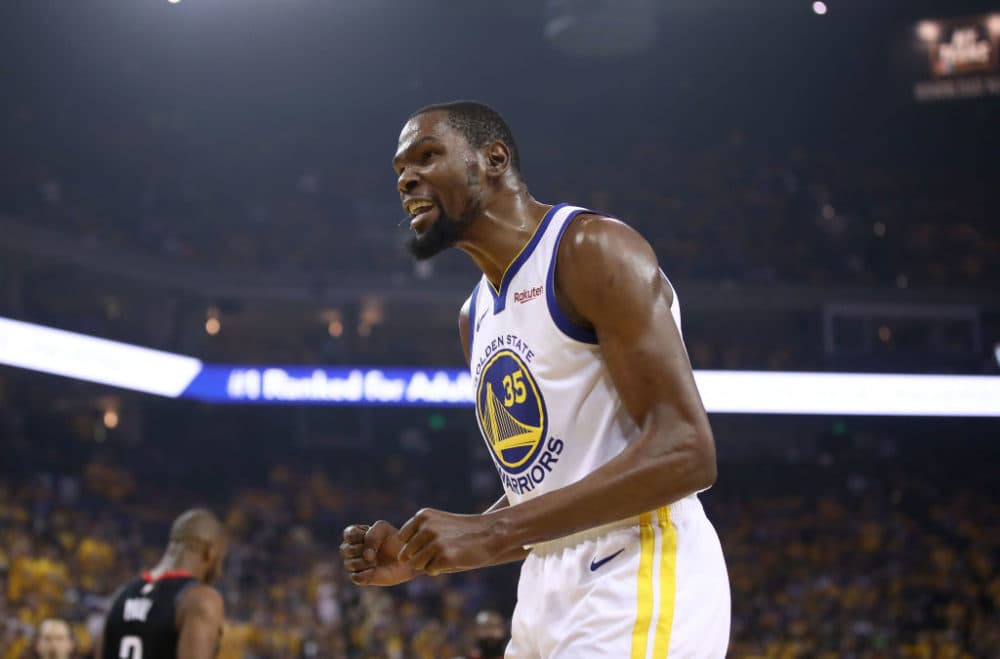 Kevin Durant hasn't played since Game 5 of the Western Conference Semifinals. The Warriors did just fine without him ... until Game 1 of the NBA Finals. The Ringer's Katie Baker tracks the changing takes on Kevin Durant.
Plus, with their Game 2 victory, the St. Louis Blues improved to 1-13 in Stanley Cup Final games. Mike Pesca, host of the daily Slate podcast The Gist, explains how the team's poor Stanley Cup record is partly the result of a bizarre decision made by the NHL 50 years ago.
And, on Wednesday, a 4-year-old girl was hit by a foul ball in Houston. Karen Given asks why Major League Baseball is so resistant to extending protective netting in ballparks around the country.
More Stories You Should Know
This segment aired on June 1, 2019.