White Sox Announcer, A Special Baseball Card, Joe Frazier's Generosity
48:05
Play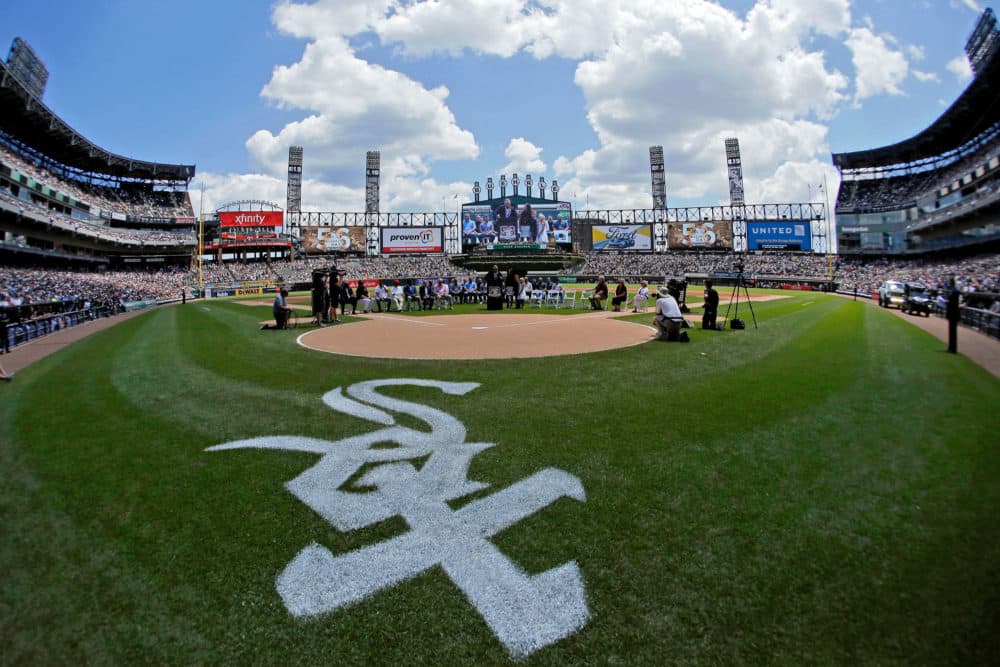 Jason Benetti grew up with cerebral palsy and with dreams of becoming the White Sox announcer. This week on Only A Game, Benetti's path to his dream job. Also, Keith Comstock was tired of doing the same poses for his minor league baseball card, so he decided to take a ball to the crotch. And Joe Frazier wasn't outspoken publicly. But one writer delves into Frazier's private acts of good. Join us!
Subscribe to the Only A Game podcast on Apple Podcasts, NPR One or Stitcher.
How White Sox Play-By-Play Announcer Jason Benetti Got His Dream Job
Play-by-play announcer Jason Benetti grew up impersonating Chicago White Sox announcer Hawk Harrelson in his living room. Today, he's sitting in the legendary broadcaster's seat.
3 Stories: NBA–China, Sen. Booker's Sports Plan, XFL Draft
The Wall Street Journal's Ben Cohen and Mike Pesca, host of the daily Slate podcast "The Gist," join Only A Game's Karen Given.
The Baseball Card That Made Keith Comstock A Legend
After years of doing all the standard poses for his minor league baseball cards, Keith Comstock wanted to do something different.
Charlie Pierce: The Week In Sports
Karen Given and Charlie Pierce discuss Washington's first WNBA title, and how the Cardinals and Braves created a disturbance in the Force.
The Man Behind Joe Frazier's Mean Left Hook
Most people knew boxer Joe Frazier by his powerful left hook and his bitter rivalry with Muhammad Ali. But there's a lot more to the story.
This program aired on October 12, 2019.