Kobe Bryant, Jai Alai, College Football Player Grad Rates, Super Bowl Haiku XXVI
48:21
Play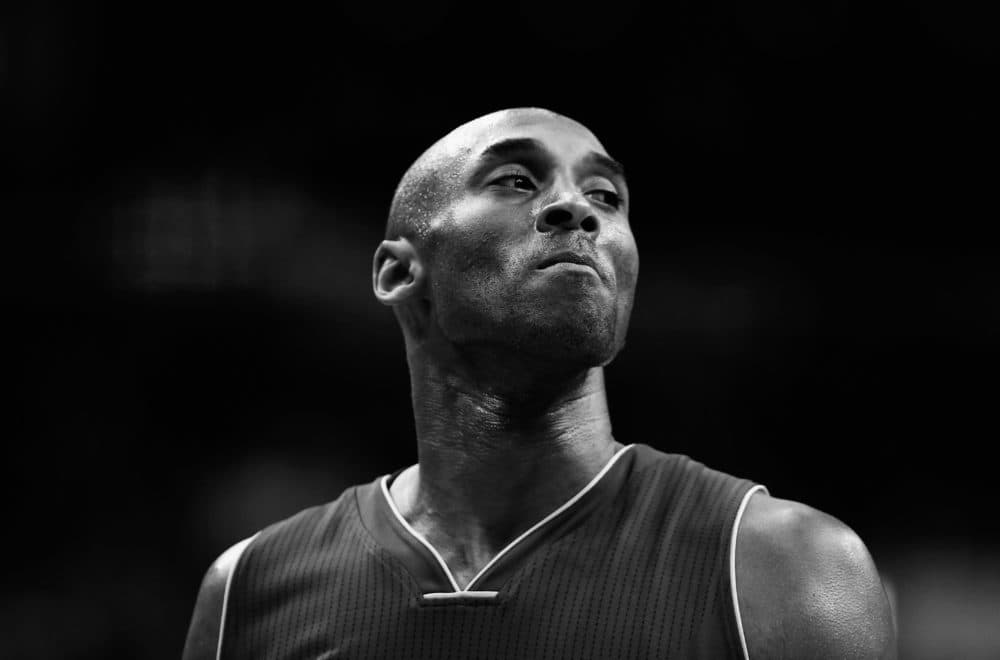 Kobe Bryant, along with his daughter Gianna and seven others, died in a helicopter crash. This week on Only A Game, how players, fans and sexual assault survivors are responding. We'll also revisit our 2015 conversation with Kobe's "muse": his former English teacher. Also, the story of a Basque expat who found a home in Mexico City with the help of ... jai alai. And with Super Bowl Sunday coming up, a look at the connection between college football graduation rates and the lack of NFL head coaching diversity. Finally, the latest edition of our beloved tradition: Super Bowl Haiku XXVI. Join us!
Subscribe to the Only A Game podcast on Apple Podcasts, Spotify or Stitcher.
---
3 Stories: Kobe Bryant's Legacy, Controversy And More
The Athletic's Michael Lee and Lindsay Gibbs, writer of the Power Plays newsletter, join Only A Game's Karen Given.
Meet Kobe Bryant's 'Muse': His High School English Teacher
Following Kobe Bryant's death, we re-visit our 2015 conversation with Jeanne Mastriano, his high school English teacher.
A Basque Expat Finds A Home In Mexico City ... Thanks To Jai Alai
Like a lot of kids growing up in Basque Country, Mikel Larregi dreamed of playing pro jai alai. But after moving to Mexico City, he'd stopped playing.

How The NFL's Coaching Diversity Problem Traces To College Football Grad Rates
The NFL severely lacks minority head coaches. Derrick Z. Jackson, contributor to The Undefeated, thinks that's connected to an issue at the college level.
Charlie Pierce: The Week In Sports
Karen Given and Only A Game analyst Charlie Pierce discuss Kobe Bryant's legacy, Super Bowl LIV and the Kraken alert sounded in Seattle.
Super Bowl Haiku XXVI
Only A Game's beloved tradition continues.
This program aired on February 1, 2020.