Megan Rapinoe And Sue Bird, 'Jeopardy!' College Championship, Fenway Organist
48:15
Play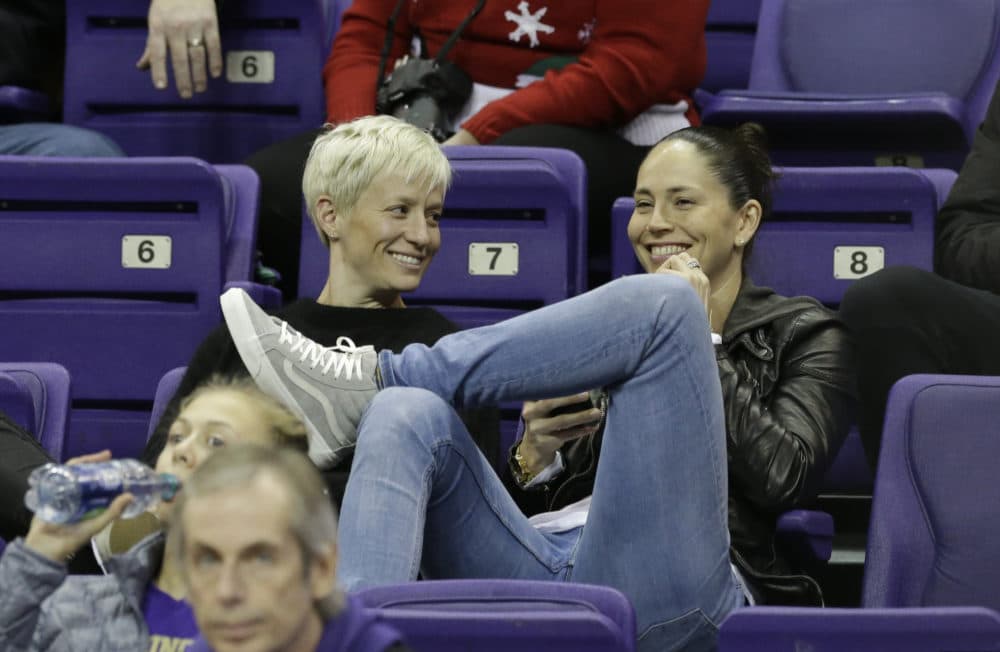 The global pandemic has put sports on hold, and that comes at an especially bad time for women's sports leagues. This week on Only A Game, Megan Rapinoe and Sue Bird talk about the NWSL, the WNBA and COVID-19. Also, the story of one man who split his time between pitching and punk rock. And in a world without live sports, can the "Jeopardy!" College Championship fill the void? Plus, there may not be any MLB games, but you can still be entertained by Fenway Park organist Josh Kantor. Join us!
Subscribe to the Only A Game podcast on Apple Podcasts, Spotify or Stitcher.
Megan Rapinoe And Sue Bird On COVID-19's Effect Of Women's Sports
This was supposed to be a big summer for the WNBA and the NWSL. Sue Bird and Megan Rapinoe talk about what COVID-19 means for their leagues.
MLB Pitcher And Punk Rock Singer: Scott Randisky's Dual Careers
Scott Radinsky was a dependable relief pitcher over the course of 11 Major League seasons. But his other career has lasted even longer.
'Jeopard!' College Championship Is The 'Sport' We Need Right Now
What you thought was just a game show may be a lot more sports-like than you realize.
Charlie Pierce: The Week In Sports
Karen Given and Charlie Pierce discuss MLB's "bubble-headed" idea for a "bubble" league, and more.
'7th-Inning Stretch': Why Red Sox Organist Josh Kantor Is Still Playing
With no baseball happening at Fenway Park, Josh Kantor has found a new way to reach fans.
This program aired on April 11, 2020.