Standardized Testing for Higher Education
44:33
Play
This article is more than 13 years old.
The headlines say too many American college graduates can't do the basics such as calculate a tip at the restaurant, make sense of a newspaper editorial, or balance a checkbook.
Cartoonists have had a field day with that. Others want action. Some want standardized testing — the kind of testing that the federal government has imposed on K-12 education in recent years. A high-powered federal panel is going to recommend something, soon.
Parents paying megabucks a year for college may want proof of results. Critics say standardized testing would kill real college education.
Hear about the call for accountability, and girding for battle, on America's college campuses.
Guests:
Claudio Sanchez, education correspondent, NPR
Charles Miller, chairman, Secretary of Education's Commission on the Future of Higher Education
Leon Botstein, president, Bard College
Kim Adams, sophomore at the University of MIssouri-Columbia and a columnist for the student paper, The Maneater
Lee Shulman, president, The Carnegie Foundation for the Advancement of Teaching.
This program aired on February 17, 2006.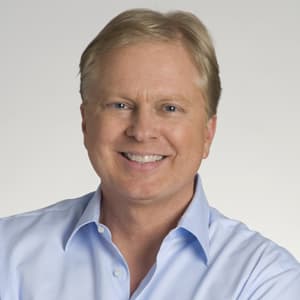 Tom Ashbrook Former Host, On Point
Tom Ashbrook is an award-winning journalist and host of WBUR and NPR's On Point.