John Danforth on the Christian Right
24:42
Play
This article is more than 14 years old.
In his eighteen years as Republican senator from Missouri, friends and critics called ordained Episcopal priest and outspoken American politician John Danforth "Saint Jack." But the sermon this lifelong Republican is preaching these days is winning him no friends in the powerful Christian Right wing of the GOP.
The Christian Right, Danforth argues, has "hijacked" his party, taken over outright, bent and twisted Republican principles, and dangerously divided the American public. The Christian right fires right back, and points to GOP control in Washington as its worldly offering.
Hear a conversation with former Senator John Danforth, a disillusioned Republican, about the GOP and the Christian right.
Quotes from the Show:
"What I'm hearing from Republicans is that it's about time somebody speaks to this." John Danforth
"There's nothing more divisive than for religion to be so involved with politics." John Danforth
"I don't think it's a saintly view that religion and politics are two different things." John Danforth
"I think the Christians are blamed for reacting when it is the leftists who want to redefine the social fabric of our lives." Governor Mike Huckabee
"Name one Christian values believer who has been appointed by this President [Bush] in his second administration." Richard Viguerie
Guests:
John Danforth. He served three terms are Republican Senator from Missouri and retired in 1995. From July 2004-Jan. 2005, he served as US Ambassador to the United Nations. In 2001, he was President Bush's special envoy to Sudan. His new book is "Faith and Politics: How the Moral Values Debate Divides America and How to Move Forward Together";
Governor Mike Huckabee. He has served as Republican Governor of Arkansas since 1996. He is a Baptist minister.;
Richard Viguerie, longtime conservative activist. He is author of new book "Conservatives Betrayed: How George W Bush and other Big Government Republicans Hijacked the Conservative Cause."
This program aired on September 25, 2006.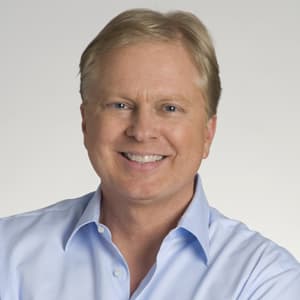 Tom Ashbrook Former Host, On Point
Tom Ashbrook is an award-winning journalist and host of WBUR and NPR's On Point.