A Look Ahead on Iraq
24:43
Play
This article is more than 14 years old.
George Bush says there is no change in his determination to win but all around the Iraq war now is talk of change. As Baghdad bleeds, and US military leaders concede they have not been able to stop the bleeding, the definition of victory is getting a makeover.
Iraq as model democracy for the Mideast is little mentioned. Iraq's very unity is in play. Busht's open-ended commitment may get an end-point. Last week, the "Tet Offensive" label was slapped on Iraq's bloodletting.
We test the Tet offensive analogy with famed Vietnam war correspondent David Halberstam, and look ahead at Iraq with New York Times Baghdad bureau chief John Burns.
Quotes from the Show:
"What we have done [by going to Iraq] is weaken the counterforce to Iran and made Iran a winner." David Halberstam
"Power is not applicable in places like the Mideast or Vietnam." David Halberstam
Guests:
Louise Roe, Correspondent, The Los Angeles Times;
David Halberstam, Pulitzer Prize winning journalist and historian.;
John Burns, New York Times Baghdad bureau chief;
Michelle Flournoy, Senior Advisor at the Center for Strategic and International Studies.
This program aired on October 23, 2006.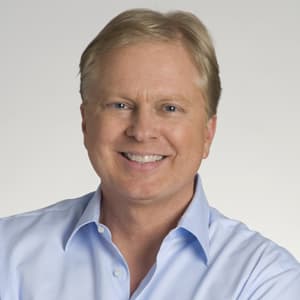 Tom Ashbrook Former Host, On Point
Tom Ashbrook is an award-winning journalist and host of WBUR and NPR's On Point.