Mitt Romney and Mormonism
40:52
Play
This article is more than 14 years old.
Former Massachusetts governor, Republican Mitt Romney formally throws his hat in the ring for the presidency today.
Romney comes to the contest as successful businessman, state leader, increasingly conservative politician who saved the 2002 Winter Olympics - and as a Mormon.
He's hardly the first Mormon political leader - or presidential candidate. Orin Hatch ran. So did Mitt Romney's own father. But Mitt Romney is running hard to be the favored candidate of the religious right.
Decades ago, John F. Kennedy drew an "absolute" line between Catholic Church and state. Can Mormon Mitt Romney do the same in today's political climate?
This hour On Point: candidate Romney, the American voter, faith and Mormonism.
Guests:
Howard Berkes, Salt Lake City-based correspondent for NPR
Richard Bushman, Emeritus Professor of History at Columbia University and author of the just-published "Joseph Smith: Rough Stone Rolling --A Cultural Biography in Mormonism's Founder"
Rev. Robert Schenck, President of Faith and Action, President of the National Clergy Council and Minister in the Evangelical Church Alliance
Jack Beatty, On Point News Analyst and Senior Editor at the Atlantic Monthly.
This program aired on February 13, 2007.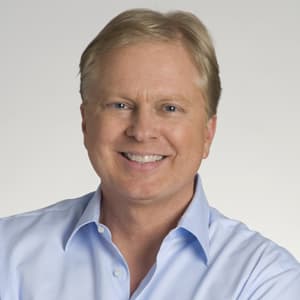 Tom Ashbrook Former Host, On Point
Tom Ashbrook is an award-winning journalist and host of WBUR and NPR's On Point.