Keeping Women at Work
24:42
Play
This article is more than 13 years old.
It's been a long and winding road for women in the American workplace. First, they were frozen out or locked in the steno pool. Then came "liberation" with its open doors and glass ceilings. Then, a crisis of confidence over whether work and child-rearing could really co-exist.
Now, the new challenge is that of the era of "extreme work," when seventy-hour weeks and 24/7 demands can make work-life balance seem impossible. But we need the talents of women at top levels.
This hour On Point: blowing up the old career path, off ramps, on ramps and a new vision for women at work.
Quotes from the Show:
"In this new data, what you see is that 45 percent of managerial positions these days follow this extreme work model — 60 hours plus a week, plus another five performance pressures which range from 24/7 client demands to working in multiple time zones." Sylvia Ann Hewlett
"The demands of parenting have also become more extreme. Think of all those baby Einstein products out there. It seems that a mom these days is made to feel guilty if you don't produce a seriously gifted child." Sylvia Ann Hewlett
"Forty years ago we did have a woman's revolution that transformed female opportunities and that was incredibly important. ... But the fact is, we haven't' created these circumstances that allow women to rise up through the ranks, to find that acceleration in their careers." Sylvia Ann Hewlett
"No woman expects to come in as though that off-ramp hasn't happened. What she's expecting is an ability to prove herself ... And that's the new set of programs out there." Sylvia Ann Hewlett
Guests:
Sylvia Ann Hewlett, economist, director of the Gender and Policy Program at Columbia University, and founding President of the Center for Work-Life Policy. She is author of "Off-Ramps and On-Ramps: Keeping Talented Women on the Road to Success.";
Allison O'Kelly, CEO of Mom Corps, a rapidly growing job placement agency that finds work for professional women.
This program aired on May 29, 2007.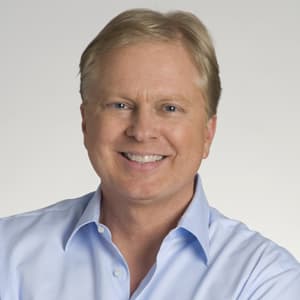 Tom Ashbrook Former Host, On Point
Tom Ashbrook is an award-winning journalist and host of WBUR and NPR's On Point.