Steve Barr Mission to Fix LA's Schools
45:13
Play
This article is more than 12 years old.
Barr has got brass knuckles, and with ten schools up and running he is getting results.
On Point speak with Steve Barr about fixing America's troubled schools.
Guests:
Joel Rubin, Education reporter, Los Angeles Times
Steve Barr, Founder and CEO of Green Dot Public Schools, which in seven years started 10 charter high schools and has won approval to start 10 more.
A.J. Duffy, President, United Teachers Los Angeles, which represents 40,000 teachers in Los Angeles
Chad Soleo, Principal, Animo Pat Brown high school, which opened in the Fall of 2006
This program aired on July 26, 2007.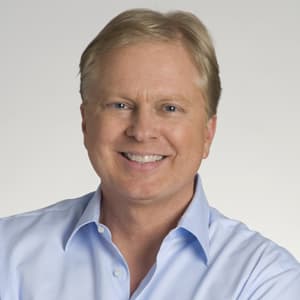 Tom Ashbrook Former Host, On Point
Tom Ashbrook is an award-winning journalist and host of WBUR and NPR's On Point.