Week in the News
24:05
Play
This article is more than 12 years old.
Big shots across the bow in the news this week.
From Iran, with long range missiles test-fired — even if some were doctored into the photos.
From the economy, as mortgage giants Fannie Mae and Freddie Mac saw their shares tumble on fears they're running out of cash.
Their scale is epic.
John McCain's top adviser says the economic woe is all in our heads. McCain says that's crazy. So does Obama.
California's still burning. Iraq wants a timetable for U.S. withdrawl. American eavesdropping gets a thumbs-up from the Senate.
This hour, On Point: Our news roundtable goes behind the headlines.Guests:
Nina Easton, Washington bureau chief for Fortune magazine and a political analyst for Fox News. Her recent Fortune cover story, "What Obama means for business," looked at Obama and the economy. (An accompanying article focused on McCain's evolving economic policies.)
Gebe Martinez, political columnist and contributor to Politico.com. She has reported extensively on Latino voters in the 2008 campaign, most recently here and here.
Jack Beatty, On Point new analyst and senior editor at The Atlantic Monthly.
This program aired on July 11, 2008.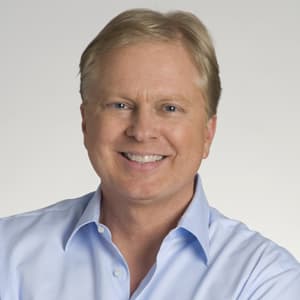 Tom Ashbrook Former Host, On Point
Tom Ashbrook is an award-winning journalist and host of WBUR and NPR's On Point.