Tuna on the Brink
45:46
Play
This article is more than 12 years old.
"Each man kills the thing he loves," said Oscar Wilde, and that is certainly true — man, woman and child — when it comes to tuna.
The world's favorite fish is so popular — in tuna sandwiches, in sushi bars, in cat food — that we are, as a species, loving it to death. We harpoon it, hook it, net it, and increasingly ranch it, in giant pens at sea. Tuna cowboys haul it in by hand, by the gills.
The great ones are all but gone — and we'll talk today with the man who caught the biggest ever: fifteen hundred pounds of tuna. A new book says the rest could go the way of the buffalo.
This hour, On Point: The fate of the tuna.
Can you picture the world without tuna, without a tuna sandwich? Will the tuna go the way of the buffalo? Has tuna always seemed to you like an infinite resource, a commodity that could never run out? Will the last great slice of the last tuna be gobbled up at a sushi bar in Tokyo? Have you fished tuna — with harpoon, rod and reel, net? Do you worry about the mercury, and if so, how much? How do you see the fate of the tuna? Tell us what you think.
Guests:
Joining us in the studio is Richard Ellis, an author and marine artist who has written and illustrated for National Geographic, Discover, and Scientific American. He's written up whales, squid, and shark. His new book is "Tuna: A Love Story." You can read an excerpt at RandomHouse.com.


And with us from Novo Scotia is Ken Fraser, the man who holds the world record for the largest tuna ever caught: 1,496 lbs. He's the author of "Possessed," a book about the world of bluefin fishing.
This program aired on August 21, 2008.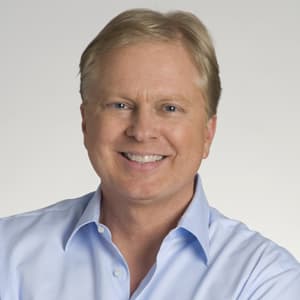 Tom Ashbrook Former Host, On Point
Tom Ashbrook is an award-winning journalist and host of WBUR and NPR's On Point.