Pirates and Power at Sea
23:50
Play
This article is more than 11 years old.
Off one of the busiest sea lanes in the world, where oil-tanker traffic and a whole lot more flow to the Suez Canal, they have been taking ship after ship this year. Boarding bloody if need be, commandeering the bridge, holding crew and cargo ransom for big money.
Ten days ago they hit a deadly jackpot. A Ukrainian freighter stuffed to the gunwhales with heavy weaponry. Soviet tanks. Grenage launchers. Ammo.
Now U.S. warships have the captive ship cornered. A Soviet frigate is on the way. But the problem is spreading.
This hour, On Point: Pirates, global order fraying off the Horn of Africa, and a high seas crisis on the world stage.Guests:
Jeffrey Gettleman, East Africa bureau chief for The New York Times, based in Nairobi, Kenya. He joined us earlier from an island near the coast of Somalia.

Joining us from London is Roger Middleton, consultant researcher for the Africa program at Chatham House in London. He's the author of "Piracy in Somalia: Threatening Global Trade, Feeding Local War."

Joining us from New York City is J. Peter Pham, director of the Nelson Institute for International and Public Affairs at James Madison University and a Senior Fellow at the Foundation for Defense of Democracy in Washington, D.C. He writes a weekly column for the New Atlanticist about African security issues. His Sept. 29 column was "The Challenge of Somali Piracy."

Joining us from Bahrain is Lt. Nathan Christensen, deputy spokesman for the U.S. Navy's 5th Fleet headquarters in Bahrain.
This program aired on October 6, 2008.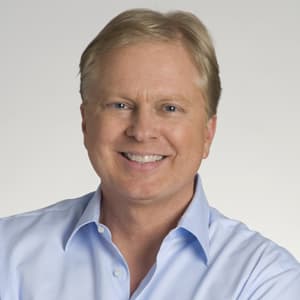 Tom Ashbrook Former Host, On Point
Tom Ashbrook is an award-winning journalist and host of WBUR and NPR's On Point.