Obama's Hundred Days
46:16
Play
This article is more than 11 years old.
In our studio we're joined by Doris Kearns Goodwin, historian and author of "No Ordinary Time," her Pulitzer Prize-winning history of Franklin and Eleanor Roosevelt. Her 2005 book, "Team of Rivals: The Political Genius of Abraham Lincoln," was a New York Times #1 bestseller. She's also written acclaimed histories of LBJ and JFK.

With us from Washington is Pat Buchanan, political analyst, syndicated columnist, author, three-time presidential candidate, and leading conservative voice. He served as senior advisor to Presidents Nixon, Ford, and Reagan, and ran himself in 1992, 1996, and 2000. His most recent book is "Churchill, Hitler, and 'The Unnecessary War': How Britain Lost Its Empire and the West Lost the World."
More links:
Behind-the-Scenes: 100 Photos for 100 Days — Amid all the Hundred Days coverage, this special Time magazine photo gallery stands out.
This program aired on April 29, 2009.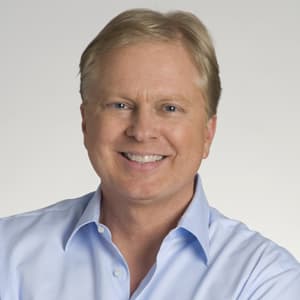 Tom Ashbrook Former Host, On Point
Tom Ashbrook is an award-winning journalist and host of WBUR and NPR's On Point.