Fox, MSNBC And The Roger Ailes Story
Resume
Gabriel Sherman on Fox News mastermind Roger Ailes and our polarized American media, from Fox to MSNBC.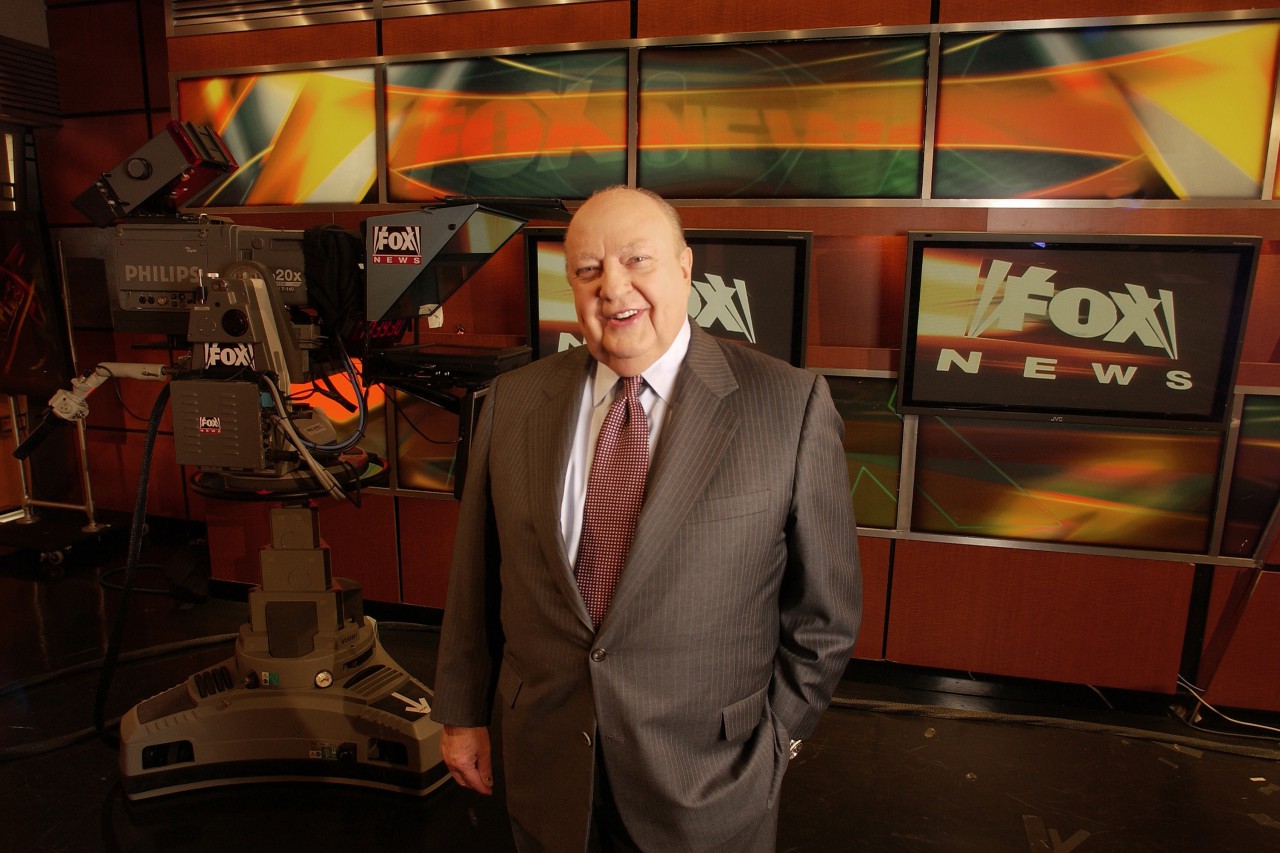 Gabriel Sherman's big new biography of Fox News chairman Roger Ailes is making buzz all over right now.  Fox is buzzing mad.  Charging a smear.  Sherman says he's nailed the man and his conservative cable news network.  Ailes as controlling, angry, fear-mongering, manipulative.  His creation, Fox, as having divided the country.  Of course, Fox isn't alone on the field of politically-charged cable news.  There's MSNBC, doing its thing round the clock. This hour On Point:  Gabriel Sherman and more on Fox News, its mastermind Roger Ailes, MSNBC, and our polarized cable news universe.
-- Tom Ashbrook
Guests
Gabriel Sherman, contributing editor at New York Magazine. Author of "The Loudest Voice in the Room: How the Brilliant, Bombastic Roger Ailes Built Fox News — And Divided A Country." (@gabrielsherman)
Kelefa Sanneh, staff writer for the New Yorker.
From Tom's Reading List
The New Republic: Roger Ailes Is Not That Powerful — "It is to Sherman's credit that he both elicits sympathy for Ailes, and quickly dispels any hope that Ailes's story is an uplifting one. This book is not about overcoming one's odds, and rising above pettiness. No, pretty soon young Roger is off working for The Mike Douglas Show and then Richard Nixon, who had a similarly rough upbringing, and who happened to have all the qualities that Ailes would eventually develop: pettiness, self-pity, and paranoia."
Slate: The Troublemaker — "Sherman's story is most vivid when it quotes Ailes himself. But, in a fairly underhanded way, only at the end does Sherman reveal that Ailes refused to talk to him. The book is, in effect, a compilation of Ailes' memorable public barbs and bon mots. These are often presented as direct quotes, creating a puzzling effect: You want more, but the author, with only his Ailes bits and bobs, can't give it."
The New Yorker: Twenty Four Hour Party People -- "The decisions that Maddow makes go a long way toward defining what MSNBC is, too. Phil Griffin, the president, calls Maddow "our quarterback," the person who sets the tone for the network. A few years ago, MSNBC had a different quarterback: Keith Olbermann, a former ESPN anchor who rose to fame during the Bush years, delivering urbane, fuguelike denunciations of a President who was sometimes known, on his show, as "you, sir." Olbermann and MSNBC agreed to a no-fault divorce in early 2011, and Griffin has spent the past two and a half years reinventing the network in Maddow's image. At almost any time of the day, you can turn it on and encounter someone whose liberalism is earnest, upbeat, and perhaps a little wonky."
Cable News And Cultural Diversity
Bryan Monroe, Washington editor of opinion and commentary for CNN. (@BryanMonroeCNN)
Read An Excerpt Of "The Loudest Voice In The Room" By Gabriel Sherman
This program aired on January 20, 2014.