The 'Gluten-Free' Boom
Play
This article is more than 9 years old.
Gluten-free is hot — diets, cookbooks and even bread. We'll look at the logic and dollar signs behind the boom.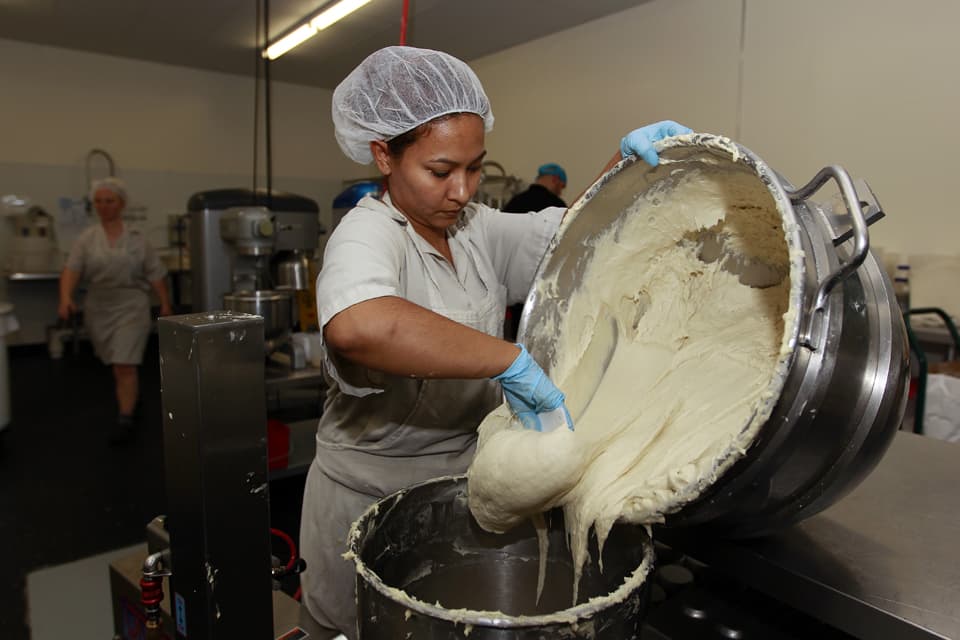 "Gluten-free" is everywhere now.  On banners and signs and food labels all over.  As if we are all gluten intolerant, or could all be saved by a gluten-free diet.  The claims are huge.  Save your weight, your heart, your mind, your life.  They put a lot off-limits.  Wheat and rye and barley and couscous.  Most beer and hot dogs, bouillon, soy sauce, baked beans, ice cream, ketchup, vodka.  Is it worth it?  For some, definitely.  For most – that's another question.  This hour On Point:  we're talking about the "gluten-free" boom – the science, the hope, the hype, and what it's all about.
-- Tom Ashbrook
Guests
James Hamblin, senior editor at The Atlantic. (@jameshamblin)
Dr. Peter Green, director of the Celiac Disease Center at Columbia University. Author of "Celiac Disease: A Hidden Epidemic."
Dr. David Perlmutter, neurologist and author of "Grain Brain: The Surprising Truth About Wheat, Carbs and Sugar — Your Brain's Silent Killers." (@davidperlmutter)
Mieke Johnson, co-owner and baker at Tula Gluten Free Bakery Cafe. (@WheatFreeTweet)
From Tom's Reading List
The Atlantic: This Is Your Brain On Gluten — "I hope people don't give up on nutrition science, because there is a sense that no one agrees on anything. An outlier comes shouting along every year with a new diet bent on changing our entire perspective, and it's all the talk. That can leave us with a sense that no one is to be believed. The scientific community on the whole is not as capricious as the bestseller list might make it seem."
New York Times: A Big Bet on Gluten-Free — "Makers of products that have always been gluten-free, including popcorn, potato chips, nuts and rice crackers, are busy hawking that quality in ads and on their packaging. And consumers are responding with gusto. The portion of households reporting purchases of gluten-free food products to Nielsen hit 11 percent last year, rising from 5 percent in 2010."
Scientific American: Most People Shouldn't Eat Gluten-Free — "Many Americans are considering cutting back on the amount of gluten in their diets or avoiding it altogether. However, nutritionists say that if this is not done carefully, the diet can be unhealthy. In a recent poll, 30 percent of adults said they wanted to 'cut down or be free of gluten,' according to The NDP Group, the market-research company that conducted the poll. That's the highest percentage of people to report having this goal since the poll began asking the question in 2009, NDP says."
This program aired on February 26, 2014.