Our Week In The Web: March 7, 2014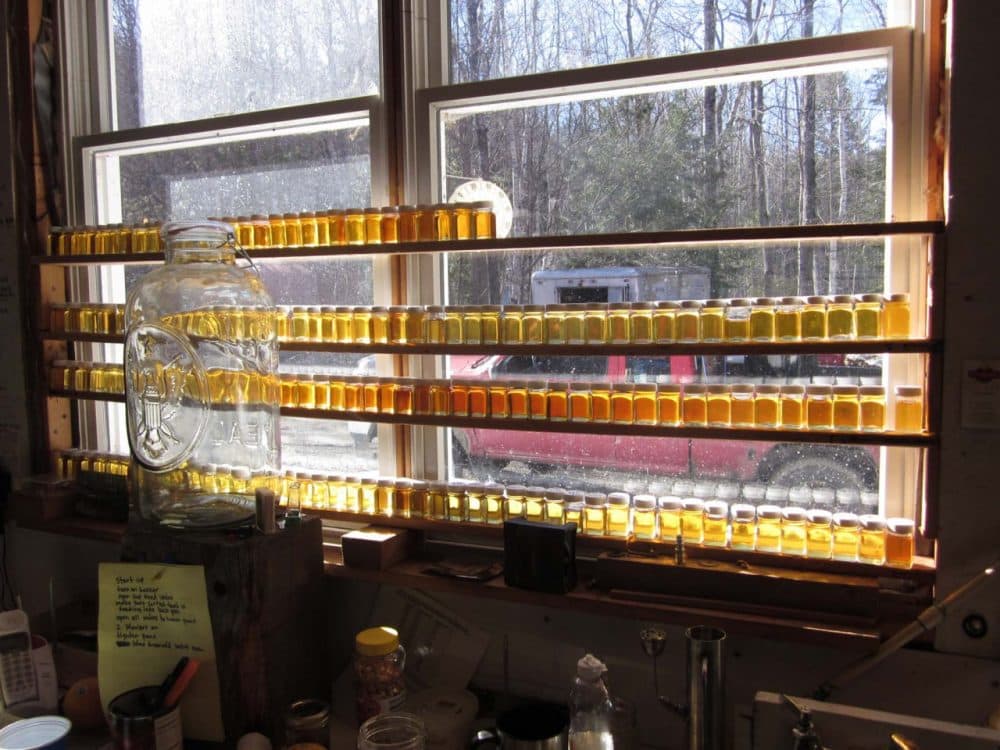 This article is more than 7 years old.
February is over, friends. Has spring fully sprung? We can't yet be sure.
But with a new month and the end of a new week comes new reasons to talk through the last five days of On Point. We had a fairly varied week in terms of topic coverage — as we are wont to do, of course — but we were surprised to see how many of our listeners, callers and commenters responded to a few unusual shows during the week. For starters: who knew how many banjo fans were out there in the On Point Radio audience? (We certainly didn't).  And there are quite a number of you rightly jonesing for the sweet, sweet smell of maple syrup during sugar season. Perhaps not surprising, but definitely notable, were the numbers of listeners and commenters who had things to say about our Thursday program on consumer plastic safety and non-B.P.A. plastics.
A caller (after hours, unfortunately) told one of our staffers how happy she was that we took the time to cover some heavy-duty investigative topics this week. While we didn't do the reporting at hand, we were glad to have the opportunity to have some meaningful conversations about stories that mattered to you. As always, thanks for being a big part of our show each and every day.
The Most Listened-To Shows Online (2/28 – 3/07)
1. The Safety Of Plastics, Beyond B.P.A. (March 6, 2014)
2. Ukraine On The Edge Of International Conflict (March 3, 2014)
3. Week In The News: Ukraine Tension, An Arizona Veto, Eyeing The Exits In Afghanistan (Feb. 28, 2014)
4. America's Stake In The Ukrainian Crisis (March 4, 2014)
5. The 'Gluten-Free' Boom (Feb. 26, 2014)
Our Favorite Quotes From This Week
"Nepotism isn't new; but maybe it's getting worse." — Clare Malone
"Industry has determined that debating science is easier than debating policy." — Mariah Blake
"The income tax was meant to tax surplus incomes, not the basic income you live on." — David Cay Johnston
"Think of the SAT as a car speeding through time. It's still the same car." — Eric Hoover
"When these fingers can strum no longer, give these strings to those who are younger." — Tony Trischka 
"Long time listener, first time maple tree tapper." — Caller
Our Favorite Comments (Facebook, Twitter and Disqus) From This Week
"Call me a traditionalist - pancakes." (Mary Thompson)
"Just can't get enough of that twang." (Mark Peloquin)
"Play banjo, go to jail. IT'S THE LAW." (Bob Patin)
"Nepotism was practiced when we were wearing bear skins and living in caves. You'll never get rid of nepotism. Just make sure it's transparent as this can be part of the decision making process in the voting booth. That's the best you can hope for." (DFG)
Our Favorite Bit Of Internet This Week
A Mouthwatering Tribute to Pizzas in Bizarre Places (Atlantic Cities)