Our Week In The Web, April 4, 2014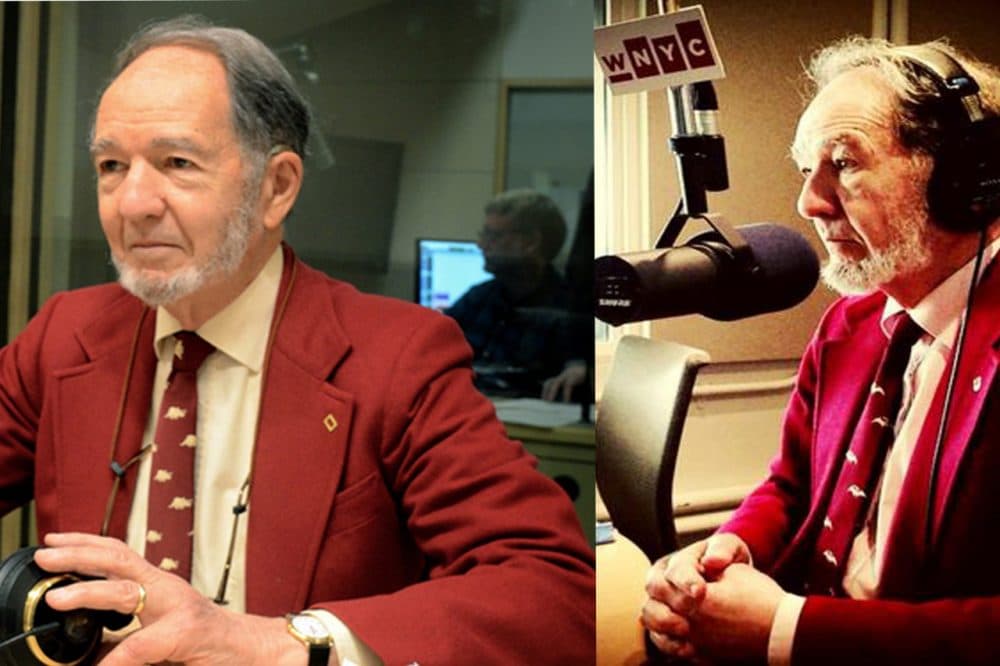 This article is more than 5 years old.
We made a bit of noise on social media earlier this week about a certain special date — April 1 — during which many news organizations, brands and other assorted companies have fun with April Fool's Day. Our concern was not that we're not fun — we are a VERY fun news organization, thank you very much — but rather that our audience isn't quite prepared for the kinds of punny pranks that confuse and confuddle during that prankiest of Internet days.
We couldn't help but feel that there are certain lines that must be drawn on April Fool's Day, especially when readers and listeners might be able to tell the difference between pranks and earnest prose. Also, we didn't quite have it in us to stick with a lie and run it through the day, try as our assorted producers might to make a cat an On Point co-host.
What we're saying here is: you're welcome, Internet. Until next year.
The Most Listened-To Shows Online (3/28 – 4/04)
1. A Reprieve For Saturated Fat? The New Healthy Diet (March 31, 2014)
2. Week In The News: The West And Russia, Obama Meets The Pope, Hobby Lobby, Mudslide (March 28, 2014)
3. 'Noah' And The Great Flood (March 31, 2014)
4. Bicycling Across America (March 28, 2014)
5. The Way Of Spontaneity (April 2, 2014)
Our Favorite Guest Quotes From This Week
" I can't understand why anyone would want to limit the free speech of rich people or anyone else in a free country." — Shaun McCutcheon
"Everybody in America hates Saudi Arabia. This is a marriage of convenience, not of love." -- Greg Gause
"If you're single and you try to get a date, you never do. When you stop trying, it works." — Edward Slingerland
"When car companies do new cars, they're looking at every dollar. A dollar is a lot of money in the car world." -- Micki Maynard
Our Favorite Comments (Facebook, Twitter and Disqus) From This Week
"Real artists don't wait for the creative bug to strike. You just work and kick it into gear with every free moment you can spare." (Jesse Acosta)
"My grandmother's cousin would keep the leftover bacon grease from breakfast and spread it on her toast after the morning milking chores. She lived to be 92!" (Peter Anderson)
"Freedom is AWE$$OME!" (Eric Hagglund)
"I'm interested in the intersection between the concentration of wealth and the willingness of the public to take on climate change. We seemed a lot more willing to support cap and trade before the Great Recession. NOw more of us are worried about economic matters and don't have the room in our lives or the security to address these global issues." (David White)
"Barra isn't going to be allowed to do a great job.* She'll be out once the dust settles. It's how corporations get out of paying big bucks for mismanagement and criminal activities. *assuming those tools are in her truck box." (HLB)
Our Favorite Bit Of Internet This Week
This video of President George W. Bush unveiling his paintings of world leaders (The Today Show)