Climate Change Countdown
Play
This article is more than 8 years old.
An urgent call to act on climate.  A top UN panel says we have just 15 years to avoid calamity.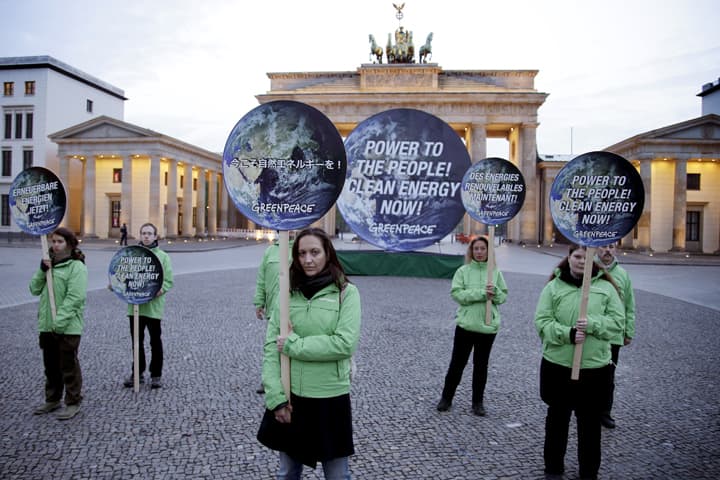 The climate change warnings are getting louder.  More urgent.  Yesterday in Berlin, a big global panel delivered the latest.  We are not doing enough to head off calamitous change.  And the time frame remaining to avert the risk is closing in.  Just fifteen years now to change course, or face a heavy price.  The upside, said the UN Intergovernmental Panel on Climate Change, is that we know what to do and how to do it.  The question is when and whether we will.  Fifteen years is not that long.  This hour On Point:  spelling out in black and white how close we are to the edge on climate change, and what it will take to pull back.
-- Tom Ashbrook
Guests
Gautam Naik, science and environment reporter at The Wall Street Journal.
 Robert Stavins, lead author of the Intergovernmental Panel on Climate Change United Nations report. Economist and expert on climate agreements at Harvard University's Kennedy School of Government. Director of the Harvard Environmental Economics program.
Leon Clarke, lead author of section of the IPCC UN report on the switch from fossil fuels to clean energy. Senior scient at the University of Maryland's Joint Global Research Institute.
From Tom's Reading List
The Wall Street Journal: U.N. Climate Change Report Says Worst Scenarios Can Still Be Avoided — "According to the report, global greenhouse-gas emissions have risen more rapidly between 2000 and 2010 than in each of the three previous decades. The global economic crisis of 2007 and 2008 temporarily reduced emissions but didn't change the trend, the report says."
NPR: Climate Change Adjustments Must Be Fast And Major, U.N. Panel Says — "There's an international target to control climate change: keeping the global temperature rise to just 2 degrees Celsius above pre-industrial levels — that's 3.6 degrees Fahrenheit. TheIntergovernmental Panel on Climate Change now says it's technically possible to meet that goal. But doing so will require rapid, large-scale shifts in energy production and use."
The Economist: In the balance --- "Dividing up the effects of climate change in this fashion leads to different ideas about how to respond. Defending low-lying cities against a rising sea level is difficult and expensive, and it is impossible to adapt to ocean acidification. These problems would best be dealt with (if at all) by attacking the cause: ie, by cutting carbon-dioxide emissions."
This program aired on April 14, 2014.