How Boston Is Getting Ready For the 2014 Boston Marathon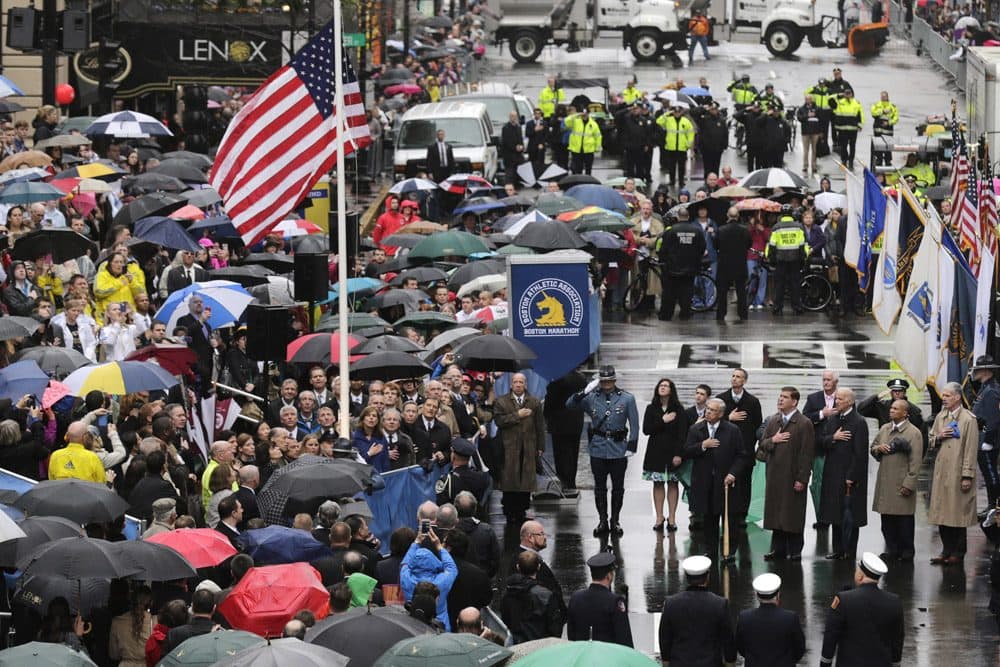 This article is more than 5 years old.
The one-year anniversary of the Boston Marathon Bombing was today, but the city is still gearing up for next Monday's 2014 marathon. There's a lot that's changed as the investigation into the case continues, but there's also a lot that will be different for spectators in downtown Boston and along the 26.2 mile course in the greater Boston area.
Boston Globe metro reporter Maria Cramer has been following the increased security surrounding this year's marathon, and she joined us to talk about how the Boston Athletic Association and the people of the city are preparing for a unique and deeply symbolic race.
"At least one hundred cameras have been added along the route into Boston," Cramer told us. "You'll have bomb-sniffing dogs, you will have more plainclothes officers milling in the ground, on rooftops, surveying people."
And the collected police administrative force of the greater Boston area have stepped up their cooperation in the lead up to the race.
"How do you secure this route and at the same time maintain the family atmosphere?" Cramer said. "They don't want the screening checkpoints to be onerous."