How To Get Ahead In Business (Without An MBA)
Resume
Humorist and longtime Fortune columnist Stanley Bing says, "forget the MBA." He's got the low-down on what you really need to master in business. Plus: the sky-high state of executive salaries.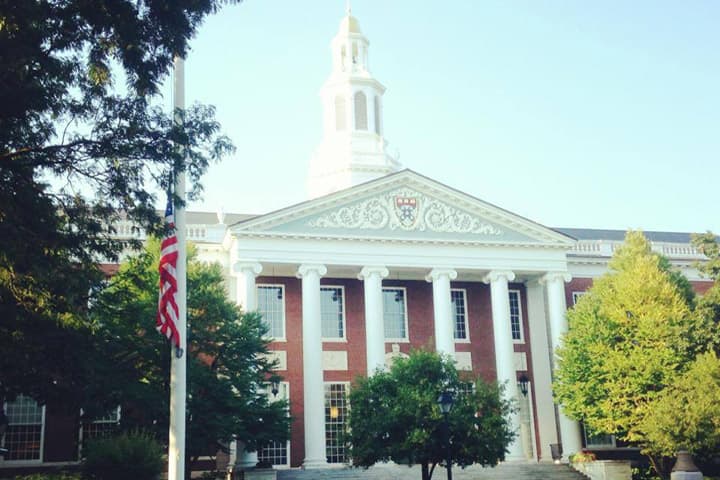 In the job desert of the Great Recession, a lot of Americans went off to grad school.  A lot to business school.  "B-school."  For the MBA.  Master of Business Administration.  Fortune magazine columnist, business commentator and humorist Stanley Bing says "not necessary."  Don't go.  You'll have a diploma – the "sheepskin" – but all you really need is drive, common sense, and a few basic insights.  B-school deans may disagree, but Bing says he's got the formula.  On power, performance, mojo, and town car management.  This hour On Point:  Stanley Bing on going for the brass ring, without B-school.
-- Tom Ashbrook
Guests
Stanley Bing (a.k.a. Gil Schwartz), writer, humorist and columnist for Fortune magazine. Author of "The Curriculum: Everything You Need To Know To Be A Master of Business Arts." Also author of "Crazy Bosses" and "Executricks: How To Retire While You're Still Working." Also senior executive vice president and chief communications officer for the CBS Corporation. (@thebingblog)
From Tom's Reading List
The Wall Street Journal: The New ABCs of Business — "Words may mean different things in the workplace than they do elsewhere. (Business thrives on imprecision when it suits the occasion.) This makes defining terminology particularly crucial: One must understand what is being obscured as well as what is being said. Here is a partial listing of some especially helpful words to know. The general study of business verbiage, however slippery and challenging, is extremely rewarding for those who believe that it is sometimes important to understand what other people are saying."
Quartz: If MBAs Are Obsolete, We All Are In Trouble — "While creating a product and starting a company have never been easier, building and sustaining a business have never been harder. And lean is not everything. That means business education has never been more important. But first, both b-schools and companies need to learn some new tricks. "
Bloomberg Businessweek: Dear Mom and Dad: Please Send Cash for MBA --"Parents will kick in 15 percent of the cost of business school on average, up from 12 percent in 2009, the survey says. That means mom and dad will help cover a decrease in the amount students expect to receive in scholarships, grants, and fellowships, which fell to 18 percent in 2013 from 20 percent in 2009."
Read an Excerpt From "The Curriculum" By Stanley Bing
Executive Compensation In America
Lynn Stout, distinguished professor of corporate and business law at the John G. Clarke Business Law Institute at Cornell Law School.
New York Times: Executive Pay: Invasion of the Supersalaries -- "Economists have long known that high executive pay has contributed to the widening gap between the very rich and everyone else. But the role of executive compensation may be far larger than previously realized."
This program aired on April 16, 2014.