Week In The News: Putin On Ukraine And A 'New Russia,' A Ferry Down, Economic Questions
Resume
Deadly clashes in Eastern Ukraine.  A white supremacist rocks Kansas City. The Marathon bombing anniversary.  And Bloomberg on guns. Our weekly news roundtable goes behind the headlines.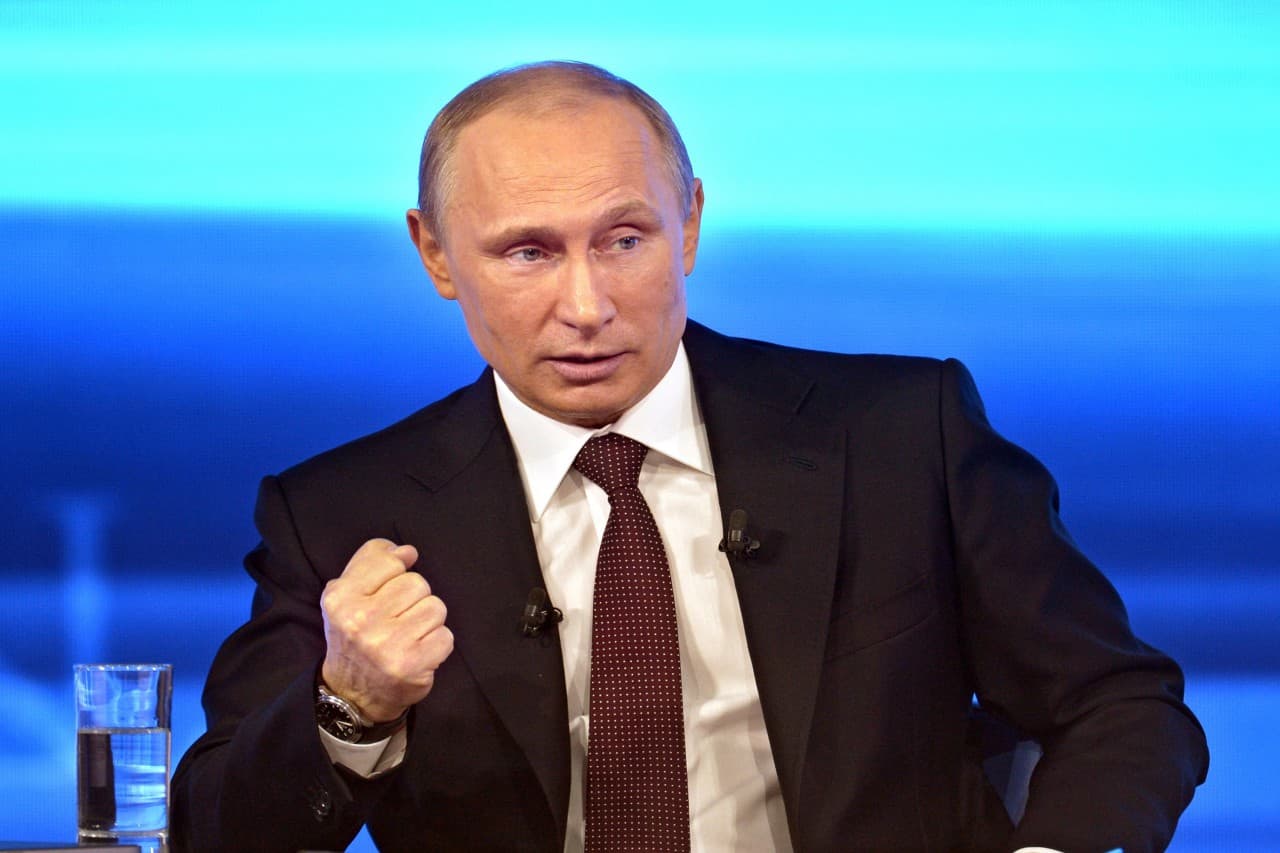 There's a deal over Ukraine, or maybe there's not this week.  Vladimir Putin's talking about a bigger "new Russia."  There's a deal in Geneva.  Resistance to it on the ground.  Stand by.  In South Korea, heart-wrenching tragedy at a big ferry sinking.  Outside Kansas City, a shocking anti-Semitic shooting.  Mike Bloomberg says he's ready to spend $50 million pushing gun control.  In the US and abroad, some economic jitters this week.  The White House celebrates eight million Obamacare sign-ups.  And the Boston Marathon bombing at one year.  This hour On Point:  Our weekly news roundtable goes behind the headlines.
-- Tom Ashbrook
Guests
David Ignatius, columnist at the Washington Post. Author of "Bloodmoney," "Body of Lies," "A Firing Offense" and "Agents of Innocence." (@IgnatiusPost)
Diane Brady, editor and content chief for Bloomberg Businessweek. (@dianebrady)
Jack Beatty, On Point news analyst.
From Tom's Reading List
Reuters: China economic growth slows to 18-month low in first-quarter — "China's economy grew at its slowest pace in 18 months at the start of 2014, but did a touch better than expected and showed some improvement in March, suggesting Beijing will not rush to follow up recent steps to support activity. Authorities have ruled out major stimulus to fight short-term dips in growth, signaling the slowdown was an expected consequence of their reform drive, even as some analysts think the economy will lose further momentum."
POLITICO: President Obama, Eric Cantor talk immigration — sort of --"President Barack Obama spoke with House Majority Leader Eric Cantor about immigration reform on Wednesday, hours after the president sharply criticized House Republicans for stalling an overhaul this year. But the White House says Obama was just trying to wish Cantor, who is Jewish, a happy Passover."
Washington Post: The cost of Putin's adventurism in Ukraine -- "Here's the risk for Putin: If he doesn't move to de-escalate the crisis soon, by negotiating with the Ukrainians at a meeting in Geneva Thursday, he could begin to suffer significant long-term consequences. German Chancellor Angela Merkel will oppose Russia's use of force, and even the Chinese, who normally don't mind bullying of neighbors, are uneasy."
This program aired on April 18, 2014.