Search, Seizure And Cellphones
Play
This article is more than 8 years old.
The Supreme Court takes on warrantless searches of cellphones.  We'll look at the Constitution and unreasonable search and seizure in the digital age.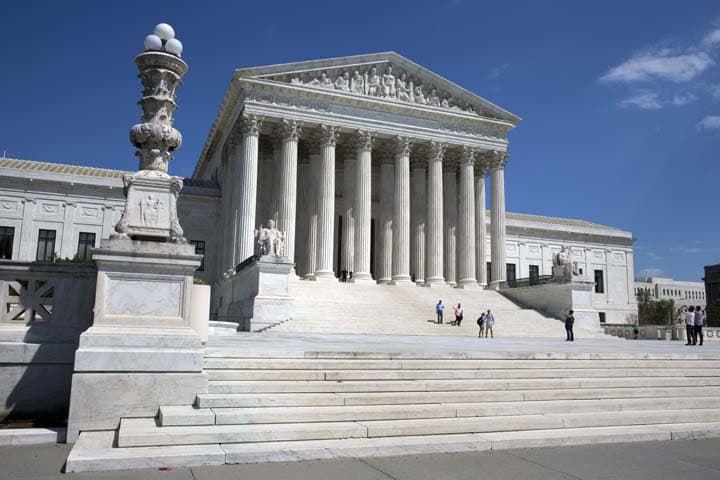 So, you're arrested and here's what police want.  They want the power to search your cellphone, your smartphone, without a warrant.  Right now, they've basically got it.  Cases before the Supreme Court today will decide whether they keep it.  The constitution guarantees Americans protection against "unreasonable search and seizure."  What should that mean now, when a single smartphone can hold much of the record of your life?  Should that be constitutionally protected?  This hour On Point:  cellphones, smartphones, at the time of arrest, and unreasonable search and seizure in the digital age.
-- Tom Ashbrook
Guests
Jacob Gershman, lead writer for The Wall Street Journal's Law Blog. (@jacobgershman)
Adam Gershowitz, professor of law at the William and Mary University Law School.
Kevin Boyle, general counsel for the International Union of Police Associations, AFL-CIO.
Sheriff Grady Judd, Polk County, Fl. Sheriff. (@PolkCoSheriff)
From Tom's Reading List
SCOTUS Blog: Argument preview: Police and cellphone privacy -- "Although the Court has made clear that the Fourth Amendment was written for people, it also extends — sometimes — to their 'effects,' or items of property.  But the constitutional privacy of property may depend upon where it is found and how it is used.  In fact, if it turns up in a police station, it is not entirely clear how private it remains."
New York Times: Supreme Court Taking Up Police Searches of Data Troves Known as Cellphones -- "The justices will have to decide how to apply an 18th-century phrase — the Fourth Amendment's prohibition of 'unreasonable searches and seizures' — to devices that can contain 100 times more information than is in the Library of Congress's 72,000-page collection of James Madison's papers."
Newsweek: The Right to Silence Your Phone -- "While nobody doubts that searching a cell phone is a significant invasion of privacy, privacy advocates and the law-enforcement community are divided sharply over the societal costs and benefits of limiting the search incident to arrest doctrine. The privacy side of the debate argues that warrantless searches of cell phones—in particular smartphones—are far too invasive, chill the use of communications technology and leave too much room for abuse. The law-enforcement side counters that restricting such searches will seriously impede them."
This program aired on April 29, 2014.