Our Week In The Web: May 2, 2014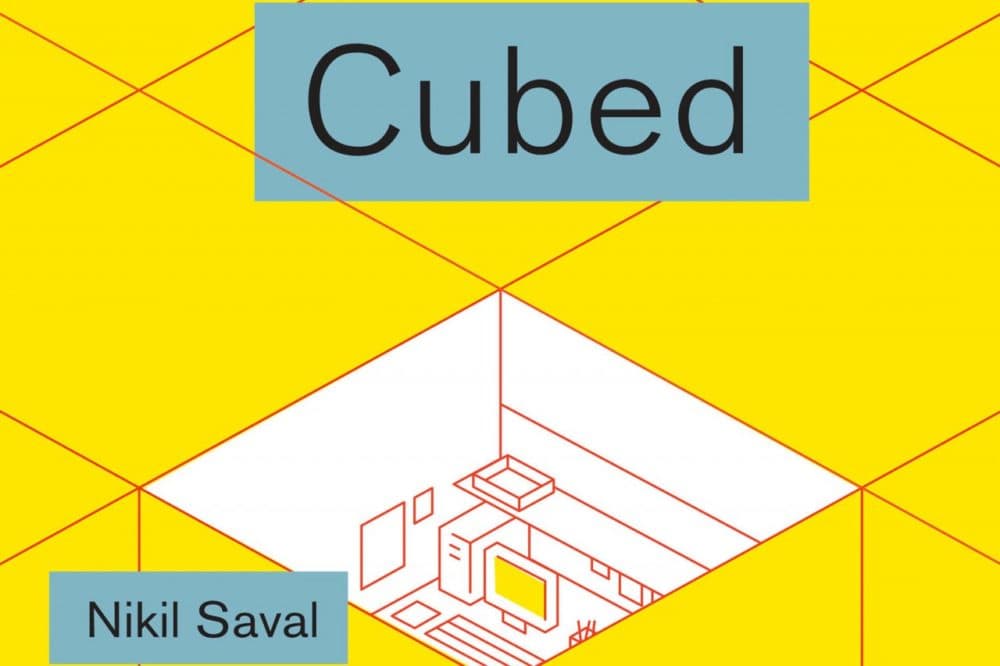 This article is more than 7 years old.
It can be amazing the people who stumble across our content without meaning to. We should say "purposeful and intentional web processing," but a lot of times, we're flatly amazed by the people and communities who both find and seek out our content when it suits their interests. This was a week full of buzzy, busy stories — embattled L.A. Clippers owner Donald Sterling, the White House's sweeping (but incomplete) report on sexual assault on our nation's college campuses, the troubling and unresolved kidnapping of more than 200 schoolgirls in northern Nigeria — and it was also a week of programs that drew interesting communities to our various pages. Dozens of sexual violence survivors and activists joined in and followed along in the discussion online during our hour on college sexual assault. Economists and economics graduate students the nation and world over got into heated and high-minded debates surrounding our conversation with the economist-du-jour, Thomas Piketty. And a bevy of independent free agents and co-working converts followed along and commented on our Friday hour focusing on the workplaces of our collective past and (rock climbing?) future. What we mean to say here is, simply: the Internet can sometimes be the wonderful kind of place where you find communities devoted to a cause and interested in a conversation, and learn a little along the way. We're glad to help create that with our show, even if we don't always plan for the digital afterlife.
The Most Listened-To Shows Online (4/25 – 5/02)
1. Thomas Piketty On Capitalism And Inequality (April 29, 2014)
2. Race And Racism In America (April 28, 2014)
3. Week In The News: Georgia's Guns, President In Asia, A Big Week At SCOTUS (April 25, 2014)
4. Home-Ownership And The Stalled Economy (April 28, 2014)
5. America's Great Lakes And The Asian Carp Menace (May 1, 2014)
Our Favorite Guest Quotes From This Week
"Sexual assault is the only crime where we consistently blame the victim." — Annie Clark
"Capitalism should be the slave of democracy, rather than the opposite." — Thomas Piketty
"This is where we are now: 'You're now banned in America if you're racist." -- Jack Beatty
"You can't sit down and intentionally write a song. They have to come to you." — Ray LaMontagne
"The cubicle was meant to liberate workers, be a place you could call your own." — Nikil Saval
Our Favorite Comments (Facebook, Twitter and Disqus) From This Week
"You keep mentioning that this is a problem for women. Women are definitely more at risk for sexual assault but sometimes men are assaulted as well. I noticed this especially in the ad you played where the people were using "her" pronouns. So glad this is being discussed!" (Claire Dickson)
"He made a mockery of civility and decency and they had to put this embarrassing liability behind them. But he made the comments on a private cell phone call. Maybe what applies here is the observation that no one who reaps the benefits of public life has a completely private life." (Lori Lippitz)
"I've never heard of someone who is really all that happy with an open floor concepts for an office." (Brian Belgard)
"Life in Nepal...anywhere and everywhere is my office. #Nepal #kathmandu #creativity #Freelance" (@tangledjourneys)
Our Favorite Bit Of Internet This Week
This sub-Reddit of "Thomas The Tank Engine" theme song mash-ups. (Reddit)