We Remember Maya Angelou: 'People Live In Direct Relation To The Heroes And Sheroes They Have'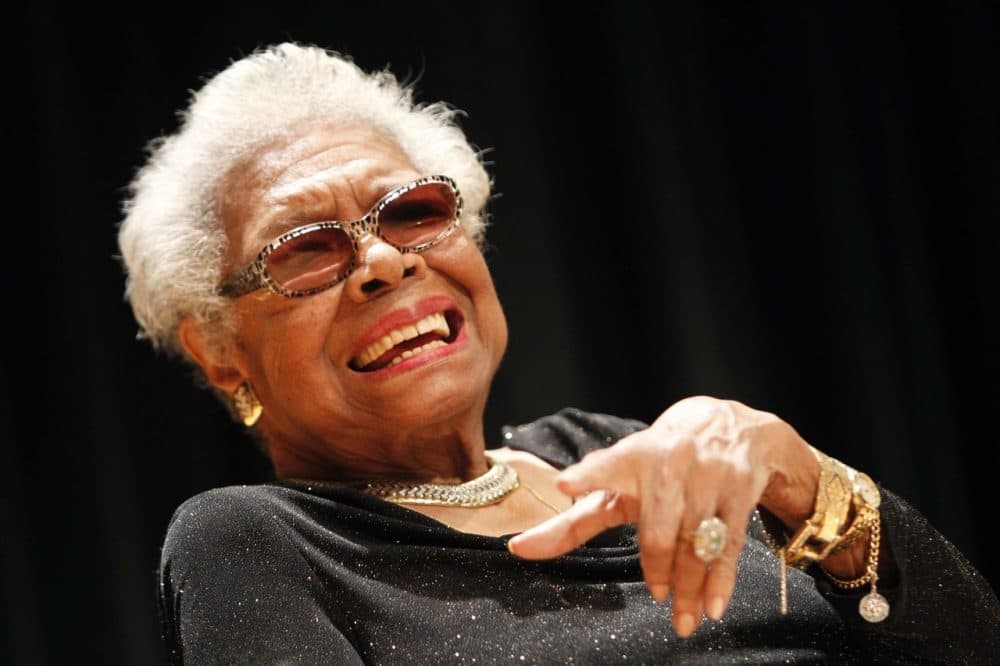 This article is more than 7 years old.
Maya Angelou, a towering figuring in American arts and letters, passed away today at age 86. The news rattled our staff as we prepared for broadcast this morning — a few of us shared some favorite words or poems Angelou had written, and older staff members reflected on the many times Angelou joined us on our program.
One particular moment seemed especially appropriate on this day of mourning and remembrance. In 2010, when the dancer and actress Lena Horne — herself a vitally important figure in American culture — passed away, we turned to Maya Angelou for a few words from her North Carolina home of Winston Salem.
"I met Lena Horne in 1952," Angelou told us. "I was a struggling dancer, and she liked me. She said, 'I'll never worry about Maya Angelou, she's talented and energetic.'"
When we listen back to Angelou today, it's almost as if her memories of Horne could apply to the great poet herself after her own death.
"When I think of Ms. Horne, I think of beauty, talent and principally, courage," Angelou told us. "She had the incredible courage to be herself. To live her life....She was a great woman, and I'm glad you're talking about her and lifting her up. She needed it. People live in direct relation to the heroes and sheroes they have."
We all thank Maya Angelou for being the kind of writer, thinker and American that we can all lift up in worthy praise and remembrance.