What Happened To Rodrigo Y Gabriela?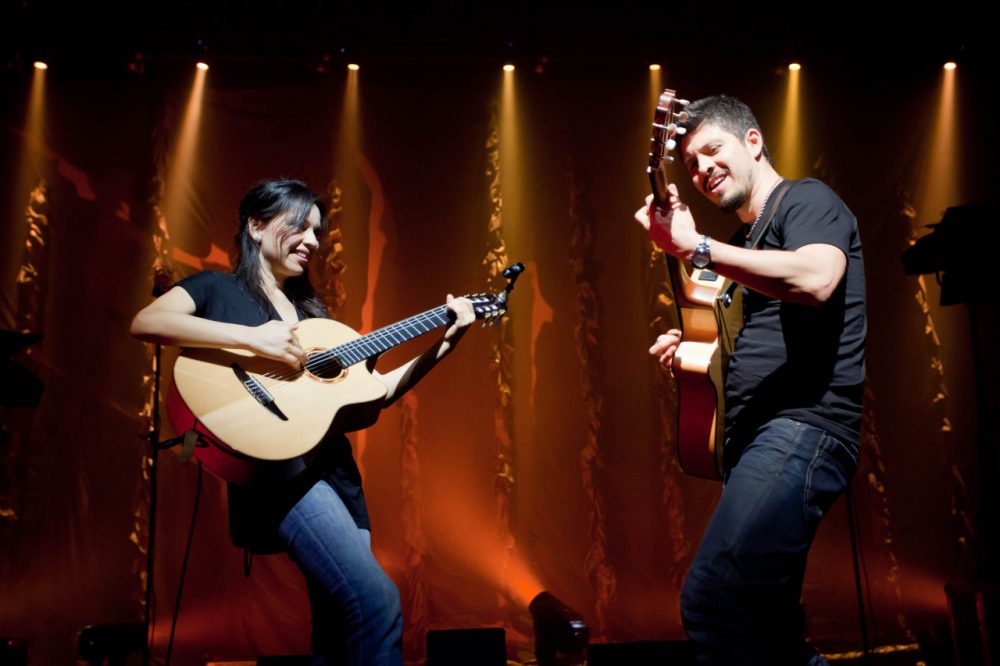 This article is more than 6 years old.
If your Friday morning at 11 am feels a bit like a recent Thursday morning at 11 am, we must extend our sincerest apologies. Our guests, Rodrigo Sanchez and Gabriela Quintero of Rodrigo y Gabriela, were sitting snug in a Washington, D.C. studio ready to talk with host Tom Ashbrook, when a studio connectivity issue beyond their or our control laid all of our best made plans for naught.
The sad news is, Rodrigo y Gabriela will not be joining us today on this sunny, summer Friday of August 1, 2014. The good news is that we're working to reschedule that conversation for a later date. We're just as sad as you are — and as sad as we were last week when similarly uncontrollable network issues made the studio-to-studio hook up impossible for our planned conversation with Nickel Creek — but we're excited to move forward and find a time when BOTH artists can join us again.
Plus, it's Friday and it's summer. Enjoy that while you still can!