Home Sales — And Optimism — Rise
Resume
More Americans are now fleeing rent and buying homes. We'll look at the housing market, where to rent, and where to buy.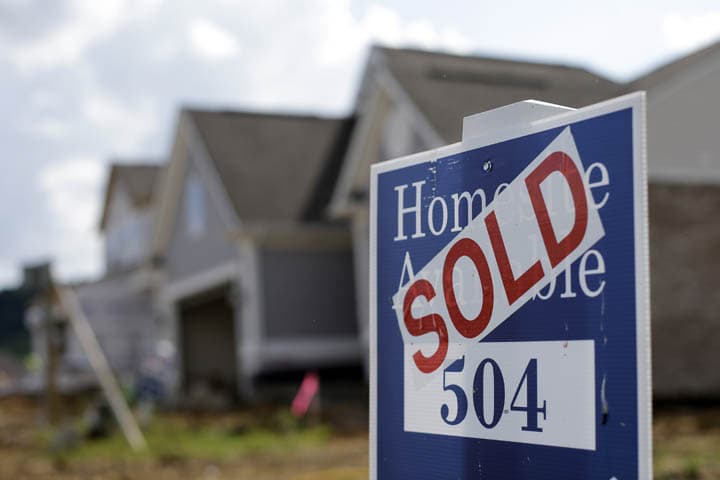 American housing was at the heart of the American crash and American recession. Now, home sales are back to their best pace since 2007. Unemployment's down. Mortgage rates remain relatively low. Real estate is hot again. Even millennials are getting in, at last. But, there are big questions too, long-term. Overall, American home ownership rates are way off their highs. Renting looked good in the crash, but now many are stuck with sky-high rents they can't escape. This hour On Point:  we're looking at American homes and home ownership now. Who's buying, who wants to buy, who's stuck.
-- Tom Ashbrook
Guests
Susan Wachter, professor of real estate and finance at the University of Pennsylvania's Wharton School, where she is also the co-director of the Institute of Urban Research. (@susan_wachter)
Diana Olick, real estate reporter for CNBC, where she also writes the Realty Check blog. (@dianaolick)
Skylar Olsen, senior economist at Zillow, an online real estate database company.
Jesse Saginor, associate professor of urban and regional planning at Florida Atlantic University, where he is also the director of housing, economy and urban development at the Center for Urban and Environmental Solutions.
From Tom's Reading List
Bloomberg Business: Rising Rents Are Finally Forcing Millennials to Buy Houses -- "Expect the open-house crowds to skew a little younger during this year's spring homebuying season. Millennials made up 32 percent of the U.S. housing market in 2014, up from 28 percent two years earlier, and have pulled ahead of the older Generation X as the largest segment of buyers, according to the National Association of Realtors."
CNBC: Soaring home prices not a 'bubble': Realtors -- "The median price of a home sold in May of this year was $228,700, according to the National Association of Realtors (NAR). That was just off the highest monthly median home price ever of $230,400 in July 2006, at the peak of the last housing boom. It was also high enough for NAR's chief economist, Lawrence Yun, to pronounce that 2015's annual price could exceed the 2006 peak.
USA Today: Existing home sales jump 5.1% in May — "Existing home sales bounced up at the highest pace in nearly six years in May, resuming improvement in the housing market after an unexpected decline in April. Sales rose 5.1% to a seasonally adjusted annual rate of 5.35 million pre-constructed homes, condos and co-ops last month, up from April's 5.09 million, the National Association of Realtors (NAR) said Monday."
This program aired on June 24, 2015.